Proper Finger Position on the Left Hand
I have been playing violin for 6 years now and I've gone over my posture and grip of the violin and bow with my teacher several times. She has now given me conflicting information about how I position my fingers on the neck and fingerboard of the violin and now I am questioning if I even know how to hold a violin when I have an audition at a college of music in 5 months. This is infuriating and discouraging and I don't even know if I am practicing the right way or not or if I am wasting my time now. The way I have always played is represented in the first image, with just a bit of space between my fingers and the neck. The way she is showing me now is like the second picture with no space between my fingers and the neck, with the insider of my fingers touching the side of the fingerboard. Which of these is correct, or are neither of them correct? What should my fingers look like on the fingerboard?
I have several books with diagrams that are unclear for this and videos online are not helping me either.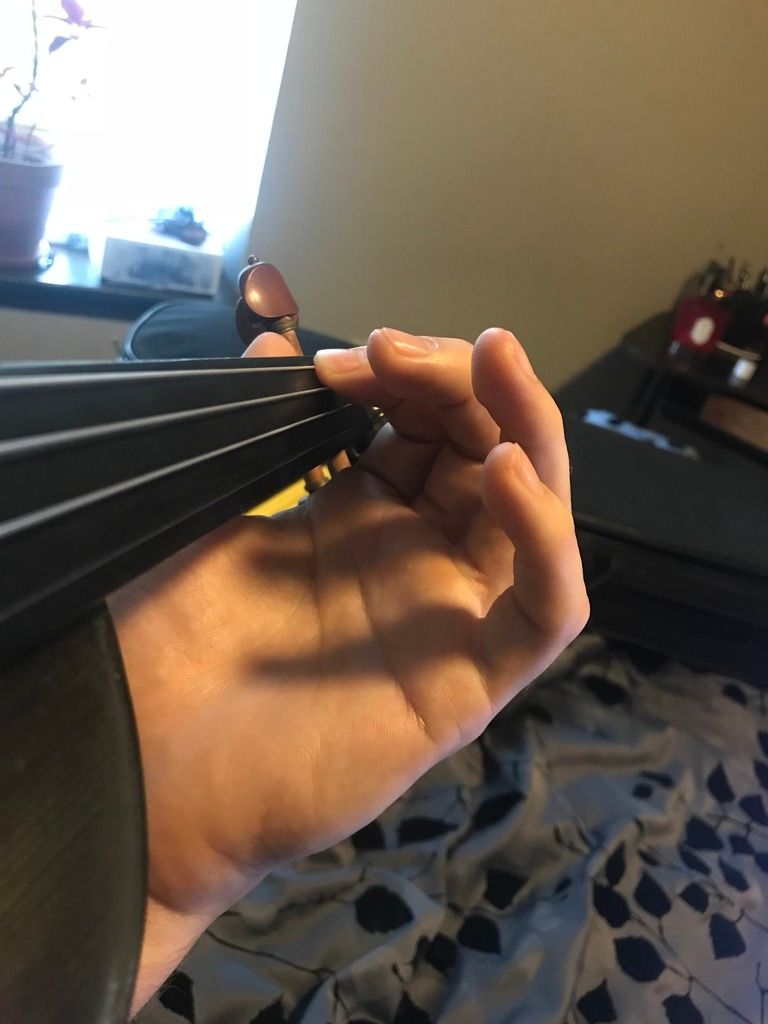 Replies (57)
This discussion has been archived and is no longer accepting responses.