Yita T20 Violin Review
January 31, 2016 at 02:06 AM · So I got a Yita Cremoneser T20 violin! And I figured I'd write an in-depth review about it!
(feel free to share your experience with these instruments on this thread)
First impressions, it looks beautiful. The finish is good. It has what I'll call 'tasteful antiquing'.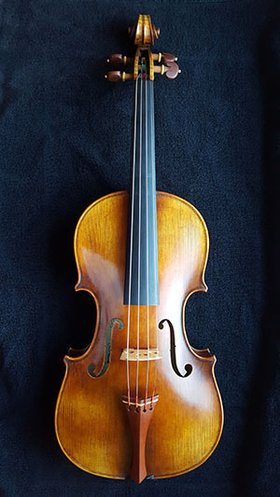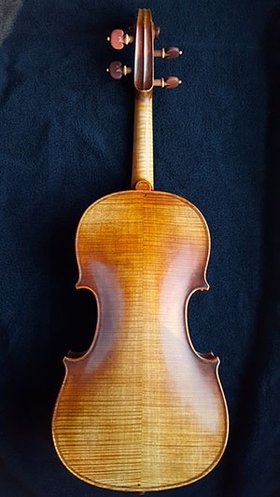 The fittings are good too. The tailpiece is very nice, the afterlength of the string behind the bridge was 54mm and that pleased me very much because I had to adjust that on my other violins. But the pegs... I don't know, time will tell, but I'm not too confident on them. We'll see.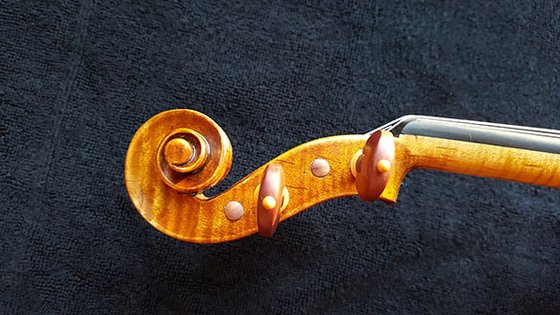 The chinrest was just an el-cheapo; the finish on the visible side is good but underneath it's rough and substandard. That got replaced right away because I use a custom chinrest.
The fingerboard is very nice but has that 'shoe polish' thing on it that will likely come off on my fingers with time; they do that I guess to even out the color of the ebony. The camber on it seems sufficient, but let's see what the luthier says later. The height of the nut was fine.
The bridge, on the photos they had, I thought I was going to replace it right away, but now that I see it in person it doesn't look crappy like it did on their photos. The arching is quite nice. I'll see what my luthier says when I show it to them, but the color seems a bit odd, like they oiled the bridge or something like that.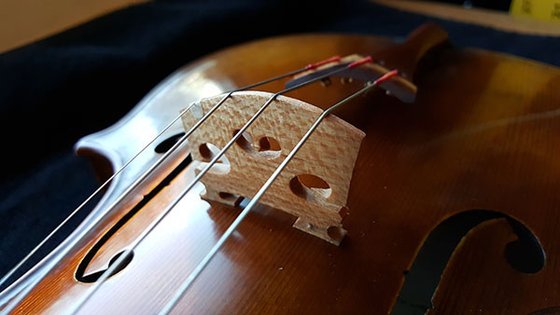 The strings... ah the strings. They are strings only in name, really! Most dreadful wires I ever had the displeasure of taking off a violin to replace with proper strings!
While I don't intend to use the fine tuner that came on the E string, I'll mention it's the first one I see with a little rubber thing on the bottom, keeping it from scratching the top of the violin should the tailpiece ever go down for some reason. Nice touch!
The 'case' it came in is also a case only in name. It's more like a fancy temporary shipping box. I got genuinely saddened imagining someone using it to store/carry their violin around. I didn't know they made cases that crappy! And it smells of chemical stuff like solvent/plastic/petroleum. I don't know if the smell on the violin was from it but the violin too had a bit of a solvent-y smell.
The whole violin feels quite light. Without a chinrest it weights 437 grams (15.5oz).
Now the sound! I apologize for I don't have samples for listening, I don't have anything that records well enough. I put some Zyex strings on it, and while they're brand new and it will take some playing to settle in, this violin definitely has a nice dark tone. I'm still trying to place it... My other two I compare them to milk chocolate and dark chocolate. This one is more like... tiramisu! (I have synesthesia with sound and flavors, by the way)
I didn't think it was very loud, but a friend said he could hear me clear across the house. It definitely has that "new violin" sound to it, it needs to be played and it needs to be played hard for a couple of months before it will sound its best, but I could draw some conclusions so far:
-The G string is very clear; on my other violins the G on one is a bit growly and the other is rather bright. This one is deep and resonant. I like it! I think it has a small wolf on the F#, that note doesn't sound very clean.
-The D I'm debating using a different string, it seems a bit lifeless. Nothing exciting at all to write about the D. Maybe the soundpost needs to be adjusted to bring it to life.
-The A on the other hand is bright and vivid! Makes me think of Irish fiddling. Might need a different string too.
-The E surprised me! It was clean and crisp and loud all the way into the high notes; I usually expect cheap violins to lose power high up on the E but this one kept it up all the way.
This violin doesn't seem to have that nasal shrill sound often associated with Chinese violins. They said their best AAA tonewoods were used on this, maybe that has to do with that.
All strings are very responsive like they advertised on the auction. They said the tone was 9 out of 10, but what's their frame of reference?
I'll post a follow up to this in a couple of months or so when the sound has hopefully matured and I've played around with different strings, but so far I'm quite pleased. For that price, this is remarkable! Did I get lucky, or are they all like this?
I can't yet classify this as a student instrument or professional or whatever, I think it needs to open up with some playing first. But it is very promising! It's very responsive, the tone is quite pleasant, the craftsmanship is very good! I was expecting to be disappointed, and to write an ironic review full of hyperbole, but I have to say, this is quite a nice violin! Well done, Liuxi!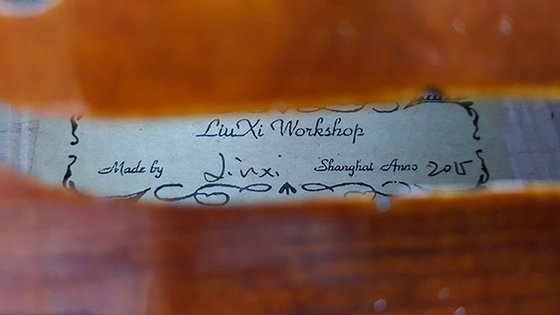 Replies (79)
This discussion has been archived and is no longer accepting responses.