Printer-friendly version
Beauty
December 13, 2011 at 11:10 AM
I was sitting in my English lesson this morning, studying '
Among School Children
' by the Irish poet W.B. Yeats, when my teacher put the idea across that Yeats reaches the conclusion that we should live each moment as it comes and that we shouldn't try to dissect things in order to find out what exactly makes something beautiful. It struck a chord in me and some interesting thoughts started popping into my head – what if we all lived in the moment? Surely thinking about the past and the future kills the present and the beauties that surround us? I realise how easy it is for me to try and find beauty to capture and explain with words, how I try to preserve it, but maybe sometimes we should let the moment live and enjoy it while it's there?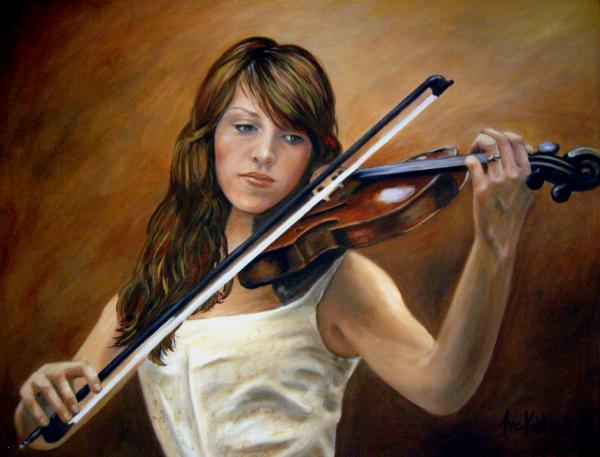 For me, it's absolutely true in music. It's one thing listening to a recording on YouTube or the radio, but another thing listening to the music live. Nothing can capture the pure emotion and atmosphere from the time of live listening and that in itself adds to the beauty of the moment. The feelings can't be explained with words as hard as we try, simply because they are so precious that even words haven't been invented or put together to capture it.
The last line of 'Among School Children' is 'How can we know the dancer from the dance?' What does this mean? Well, you can't remove the dancer from the dance because that is the form of art in itself – the movement and grace. Trying to capture this in a picture can bring its own form of beauty, but it isn't the same because it is frozen. Music is there to be played, to make emotion, to be physical and loving and in my opinion, no piece of music can ever be captured in the same way after it has been played once. That's what makes it so beautiful – the moment that the music lives will never be repeated and is special and alive in one's ears and memory for ever.

very nice painting! I gather it is you that is depicted? who made it? best wishes.
No - it was a random painting I took off the internet - I'm not sure who it was by or who it is of!! It just fitted in with the blog topic :-)
From Joyce Lin
Posted on December 14, 2011 at 11:36 PM
The portrait is by Ann Kushnick:
http://fineartamerica.com/profiles/anne-kushnick.html
Thank you, Joyce.
This phenomenon becomes more interesting when you change the composer. Some composers are better live than on recording. I find that with Mahler, much of the quality in one of his symphonies is lost when listening to a recording, especially Mahler 9. However, Bach seems to be good both live and on recording.
However, if one has a high fidelity recording and good speakers, it might be fixable.
This entry has been archived and is no longer accepting comments.