Printer-friendly version
Superman Practices 10 Hours a Day
February 29, 2012 at 4:28 PM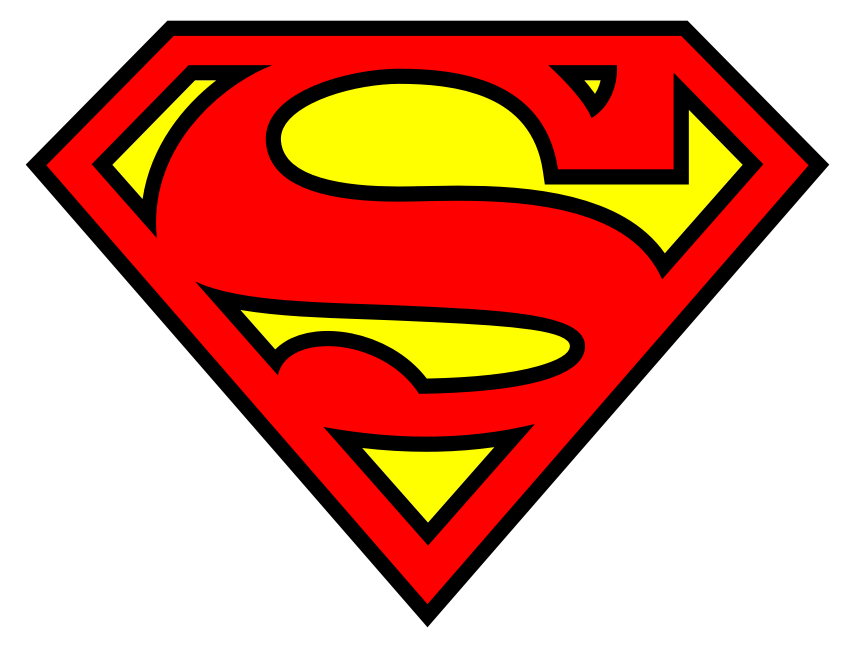 Have you ever heard someone saying how proud he/she is because they practiced tons of hours a day?
You wonder, how do they do it? Where do they find time to practice 8 hours and go to school, work, and be in touch with the social world?
For how long can you do that? Is it really effective?
Those were the questions that rumbled my mind for a long time. I needed some answers so I started reading personal development for classical musicians and even started a blog to help musicians. I tried to practice for 6 hours a day and do school and work but I felt totally burned out after 3 days.
Why was that? How come I couldn't be like my friends at the conservatory? They seem to practice for 6-9 hours a day and do fine- at least that's what they say!
After reading a lot and experimenting with different things I came down to 2 possible answers.
1) Either, my friends are rich and can afford to eat out every meal so they can go practice right away and not worry about work and school
or
2) They are lying!
I believe is the second one. I've read over and over again that you cannot be focus and maintain 100% of your conscious brain for more than 45 minutes- after that your mind needs a rest (mandatory). You might keep going and that'll be fine with you but your level of productivity will definitely not be 100%- it will be lower with time.
After practicing for 3 hours with your demanding 10 minutes break for each hour, your brain has been put through such an intense period of time that you can barely continue been efficient anymore so it is recommendable to stop and do something else. Apparently my friends like to work at their 45% and think they are being productive.
4-6 hours in a row= wasting time- Perhaps for SUPERMAN works, not for us.
The best scenario would be to schedule your day before hand. Practice in chunks of 2 hours and focus on other things, then come back for 2 more hours, and so on. The masters recommend not to practice more than 5-6 hours a day.
When I feel totally exhausted and still need to do some practicing, I take 15 minutes break to lay down and close my eyes. I try to think about a white wall so my mind can have a little rest and forget about all the stress of the day. I found this very helpful even if I don't fall asleep, my body is recovering and after that I usually practice 2 hours very easily with a clearer mind- it really works. This "technique" can help you accomplish anything during you day.
Give it a try and let me know!
Happy Practicing
Cesar Aviles
I have a giant hourglass that lasts 50 minutes. I turn it over when I go to practice, even if I only plan on doing 10 mins to ease my guilt. Strangely, then I often have to force myself to stop at the end but it is wonderfully motivating.
I think one can practice more than 4 hours a day effectively. It is just a question of structure. You can switch between playing the violin, mental practice, relaxing, studying theory/composition, training your ears. You can easily get 6 hours that way without getting bored or one sided. But yeah, you have to be rich or already a good payed soloist. Otherwise you will have to teach, play in ensembles and orchestras, make food and clean the dishes etc.
Or... you have to be a student!
From Paul Deck
Posted on March 1, 2012 at 4:22 AM
I practice 10 hours a day, easy.
I play the violin for maybe 60-90 minutes. I spend the other 8.5 to 9 hours wishing I was playing the violin.

i practice 12 hours a day. u mad bro?
Greetings,
I am practiicng being human. I have yet to get up to 5 hours a day.
Cheers,
Buri
PS I think very talented players can go through poeriodsd when they do very long pracitce hours and sustain a high level of concetration. For example, one of the best musicians I knew at RCM prepasred the Walton Violin concerto by pracitcing aroundten hours a day for a few weeks. However, the slightest flaw in ones playign is in grave danger of being magnified and causing untold damage for the majority of us who are much better off learning how to concentrate and us eproper practice technique. One should be able to do what is necessray in four or five hours a day. The hyper extremist high level practicers I know are actually usually musiclaly somewhat deadened. A case in point is Midoris younger brother who went through an extended perios of praciticng around fourteen hours a day. His technique is beyond belief. The artistry is somehow not quite there. Now he is taking some time off I suspect he will grow and come back as somethign diffenret and more interesting. That is a crucial thing to understand. There is no point in mastering the ability to express anything you wnat on the violin at the highest possible level if you personally have absolutely noithing to say.
Empty people sound precisely that and nothing more.
Cheers,
Burti
Buri, you hit it spot on. Today we have tons of technically proficient violonist with nothing to say...
Thing is (and as has been hinted by some above), all individuals are different. Concentration levels in particular vary wildly among violinists-and this has nothing to do with one being better than the other (as in higher must be "better".) We should just adapt our pratice methods to whichever is our practice preference-although we should strive to find out what works best for us, and not just emulate this or that violinist's practice routine.
-Mindful, careful practice for fewer hours (for instance, 3-5) is better than practicing 14 hours a day (although in all honesty they do not need be mutually exclusive.)
-Some people lie, but others are able to practice a lot. Some do it to brag, but others just feel so great after a productive day of practice, that they feel happy sharing what they are able to do.
uctured practice also tends to works better, although I admit not al people like (or even are productive) by following written practice charts/schedules to a T. We just can be so different from each other. But I admit having a sense of structure and setting daily and weekly goals (etc.) pushes practice (for whatever hours) to the next level of productivity.
-My own practice routine involves 50 minutes plus 10 minutes of rest=one practice hour. During that rest you can still practice mentally other things, or just close your eyes and just rest. But resting intervals are, IMHO, an important part of practice, so I do not consider it "lying" if an individual includes his ten minute breaks as part of his/her practice report. Must of us probably cannot practice 5 hours in a row without burning out (and perhaps even stiffling our development in the process.) It is important to find out at what time intervals we need even a little break, so that our practicing during the day can achieve its best results. The above works great for me, and even though I sometimes accidentally go above one hour without a break, I try to have a rest as soon as I see I've practiced over 50 minutes.
My current minimum us 3, and I try to go up to 5 or even six (if I can do it, then I go for even more). There's so much to do, improve, and memorize, and so many little techniques here and there that we can always work on. But violin playing is very strenuous, not only for the body (even when playing in the most relaxed manner), but even more so for the mind. Our minds and/or body often tells us when to stop or take breaks, and we should accept this and let our minds/body take such breaks. There's a point for each of us in which are practice stops being productive, and we should not focus only on the hours involved, but more on what's being effectively worked on. If one feels too tired or drained after 4 hours, perhaps one has had enough, at least for that practice session. I would say that learning what our limits are is useful. And we can always build up endurance and/or concentration levels up to the level in which we can actually practice a lot, AND at the same time, do so effectively. I do believe that at least 3 hours is quite good for a large amount of busy violinists (clearly, this is not a true "rule" for everybody), but that any other time that could be effectively added to it is always welcome-as long as you can benefit from those extended practice hours, and not just do it carelessly, just for its own sake or to "impress" somebody-always practice for yourself and your own needs, so you and your music gets the most benefit (which will ultimately be the most impressive feat, both for you and others.)
(I do believe that Galamian (and many others with similar advice) was quite accurate in recommending that very consistent daily (and of course, mindful) practice, even if for lesser hours per day, is often more productive than practicing this or that day for 13 hours in a row to "make up" for those days in which the violin was not touched.)

I'm happy just to get in my 2 hours a day. Even then, I have to break it up in 1 hour segments.
---Ann Marie

Well Perlman is not Superman, yet he plays like one! The secret is mentioned in the video below...
I also remember watching one of the interview of Perlman, he said he practiced 3 hours a day or something like that. Correct me if I'm wrong.

I often have open ended time to practise and my natural practise duration (at one sitting) is 70-80 minutes. Then I feel like taking a break. I can do this at least 2 and at most 3 times a day but each session becomes a bit shorter, 60 and then about 45 minutes. So my max practise (and this is hands on violin) is about 3 hours. I know this is the case as I have a log book of all my practise time.
By following your own internal rhythm I think you are much more likely to avoid burnout - the danger in pushing yourself too hard. Practising for 8 hours a day only to reach a point of exhaustion and having to take a break may not actually give you any more hours and will most likely give you less quality.

This entry has been archived and is no longer accepting comments.