Printer-friendly version
So I haven't been around for a while...
February 5, 2012 at 6:22 AM
What have I been up to?
This. Hope you enjoy!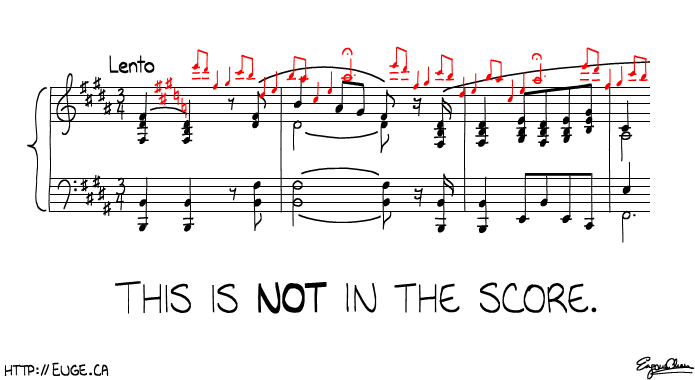 I like it. To be memorized by any performer or group for use when a certain mobile/cell phone goes off in the auditorium!
Ha ha, I did not realize this was your work, Eugene, it has gone viral! Welcome back. :)
This entry has been archived and is no longer accepting comments.