The Making of A Violin: The Making of a Luthier
Written by Ray Nichol
Published: October 4, 2014 at 9:21 AM [UTC]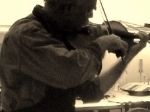 by Ray Nichol (Luthier in training)
I've travelled, 7,445 km, from Courtenay, Canada to Balderton, Newark, Notts, UK to learn how to build and restore violins. At least the basics. I'll be learning violin making and restoration from John Gosling, restorer extraordinaire, from www.chapelviolins.com.

My Goal:
Is to take this and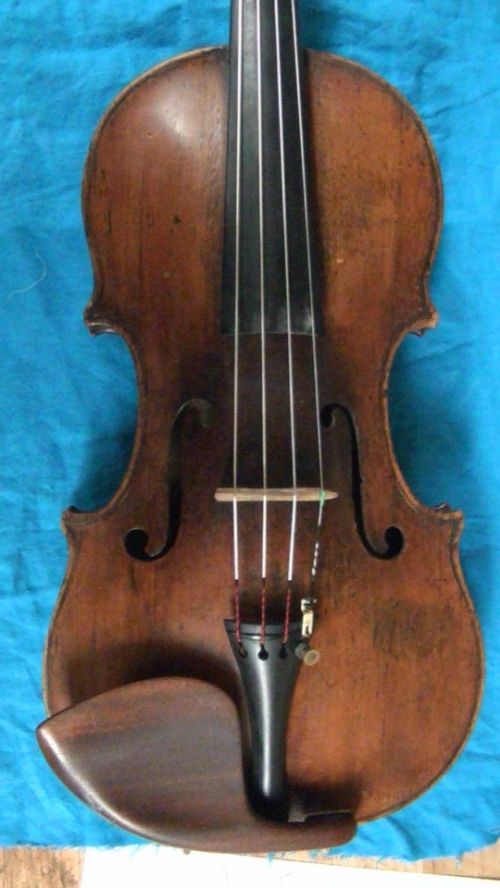 turn it into this,
in 6 months.
You are cordially invited to join me, every two weeks, as I learn a few of the trade secrets and nuances of violin building and restoration.
A little about myself: Three short years ago, at the age of 56, with no musical training except when in grade school where instead of the violin that I wanted to play they gave me the recorder instead. After two classes they gave me the triangle!
Now, 46 years later, after building my first violin I was lucky enough to find Beth Blackerby, an extraordinarily talented and patient violin teacher, who runs Violin Lab www.violinlab.com.
The passion for the violin continued as I built another 3 violins and learning to how to play the violin from Beth. While in Claremont, California, this last summer, I attended a bow repair course with Lynn Armour Hannings, bow maker. www.lahbow.com
That brings us full circle to John Gosling, who runs Chapel Violins School of Violin Making. www.chapelviolins.com Every two weeks, I'll be updating my blog, here on www.violinist.com Welcome to my adventure.
Ray, following your post on VL, I've joined Violinist.com and I can't wait to follow your progress as a luthier! You may be the next Stradivarius! Good luck! Helene Mathers
Looking forward to it. How did you choose a luthier?
Wow, how did I choose to be a luthier! Like most things a combination of coincidences which happens at just the right time. I've always had something to do with wood like carving. One of my uncles was building violins, I was taking a quantum physics course and learning about vibrations, and the last piece of the puzzle fell into place when I heard Hilary Hahn. Something pulled me to make a violin and as soon as I started, I knew I was never going to stop.
http://www.maestronet.com/forum/index.php?/topic/317301-carving-a-scroll-step-by-step-or-almost/
Good luck, you will have a lot of fun I am sure!! When time come to varnish it, i may be able to give you a few tips.