Carving a scroll - step by step - part XII
July 2, 2009 at 11:26 PM
I continue refinishing with my shaped scrapers. Now we have this:
The scroll is an sculpture work, it's tridimentional, so it most be beautifull in all angles: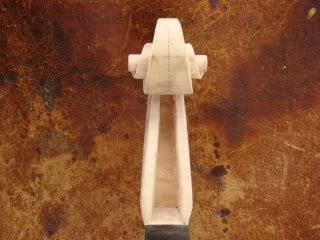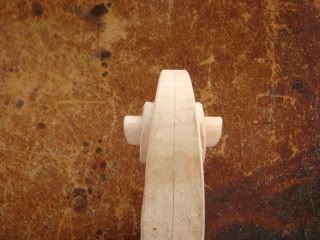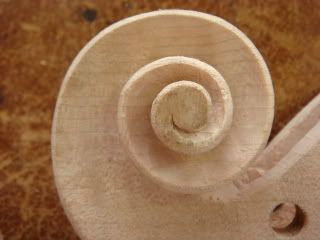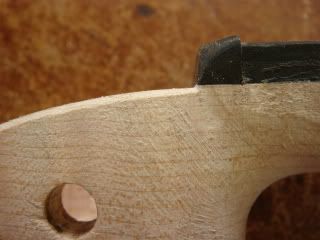 Here I'm cleaning the scroll with a shaped scrap:

Here I'm using a thick needle to clean this area: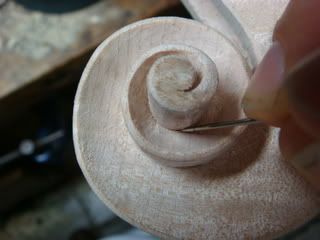 I am in awe of your craft and artistry. Thank you for posting these wonderful step by step photos that allow for an even greater appreciation of the process. I'm going to go and give my violin a great big hug now.
Best,
ab
The scroll seems to be handled by the hands quite a bit. Can the natural oils from the hands & fingers/thumbs affect the varnishing?
Such beautiful lines. But how do you know when to stop with the upwards spiral? I've seen pictures of some violins where the final nubbin at the top of the scroll is quite small, and while I've never seen it, I suppose theoretically it could not exist at all if the spiraling continued long enough.
Very cool, it is so impressive looking at the scroll head-on and seeing how perfectly symmetrical it is on both sides. Is this scroll based on a particular maker or model?
Wow!!!
Anne-Marie
Thanks! Our hands are a bit abrasive when we touch too much a wooden object, and there are chemicals in our hands that may react with the wood.
As I've mentioned, there are many scroll styles. This scroll is based on Andrea Guarneri, the viola that belonged to Primrose.
Beautiful! And beautiful photography!
This entry has been archived and is no longer accepting comments.