Carving a scroll - step by step - part XI
July 1, 2009 at 12:05 AM
Now I will shape the chin of the pegbox, mine is in the form of a half circle, following the Cremonese School, but some may be more oval shaped:
Now the chamfer, I'll do this with a small coarse file and refinish with a scraper. Keep the file in the same position, the chamfer may not be rounded or finished with sandpaper:
The two lines of the chamfer may run parallel, that's quite quite important. Here now I'm working with a small gouge to undercut the turns and reach the inner line of the chamfer.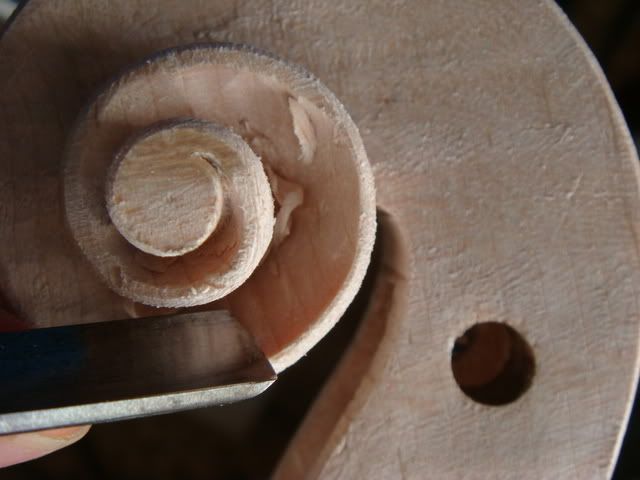 In Italian the chamfer is called "nastrino", that is, little ribbon, and I like the idea of a little ribbon runing through the scroll.
The chamfer in old instruments may have become emaciated and desfigured by the abrasion of the player's hand, it's hard to find a Del Gesù or a Stradivari that has preserved and crip chamfers on the scroll.
The chamfer varies in width, depending on its place. It's a bit wider in the chin region and in the end of the turns, on the eye. Here I'm making a narrow chanfer in the eye region: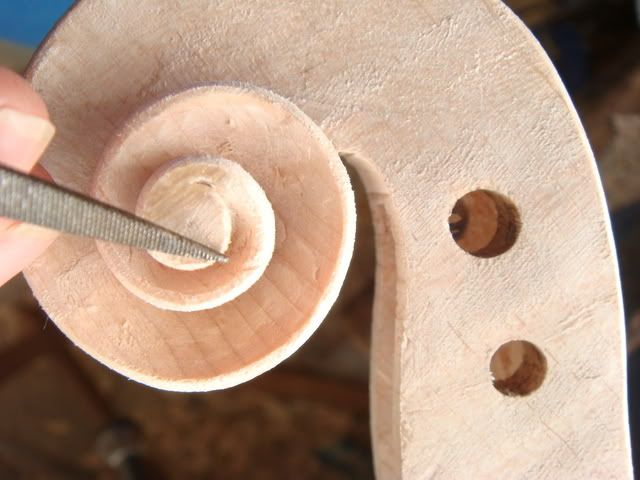 Here I'm undercutting again, preserving the inner line of the chamfer: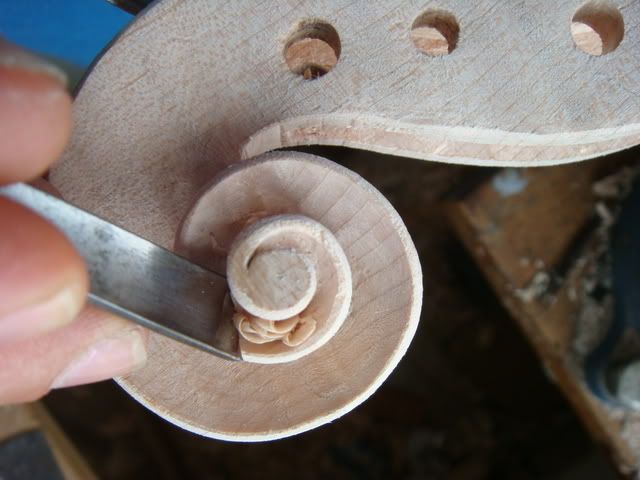 If you want, you may mark the lines of the chamfer with a simple marking tool like this. It's a scalpell knife glued in a piece of wood with sewing line and super glue. I'm not using this tool in this scroll, but I used it in the past: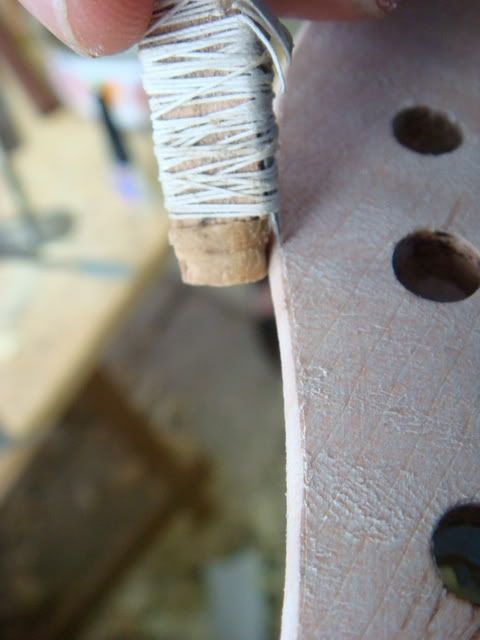 This entry has been archived and is no longer accepting comments.