Carving a scroll - step by step - part VII
June 22, 2009 at 9:02 PM
I continue sawing with my Japanese saw: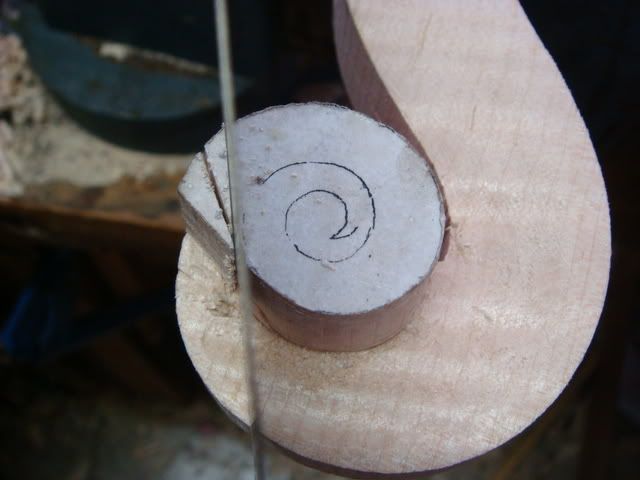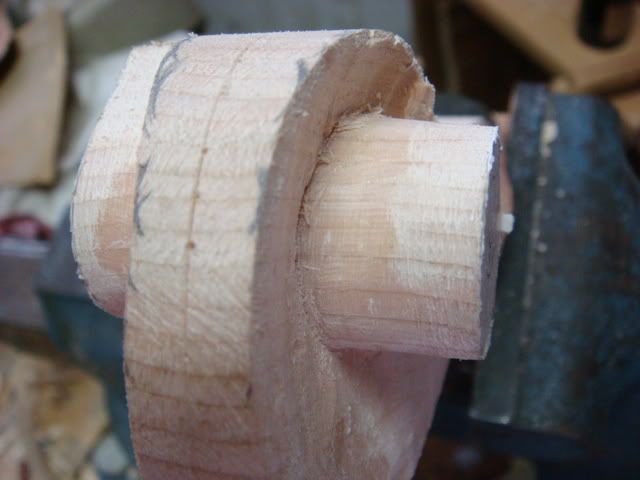 Notice the pin marks left by the dividers on centerline. These marks can be seen in many Cremonese instruments, including Stradivari, as pointed out by Sacconi in his "I Segreti di Stradivari":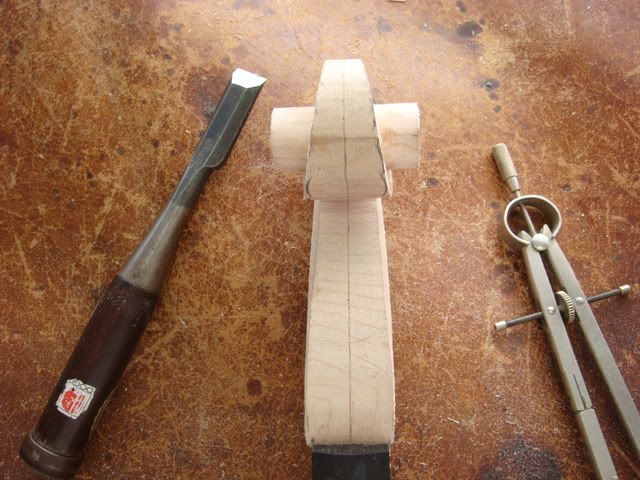 I continue cutting:

Back view: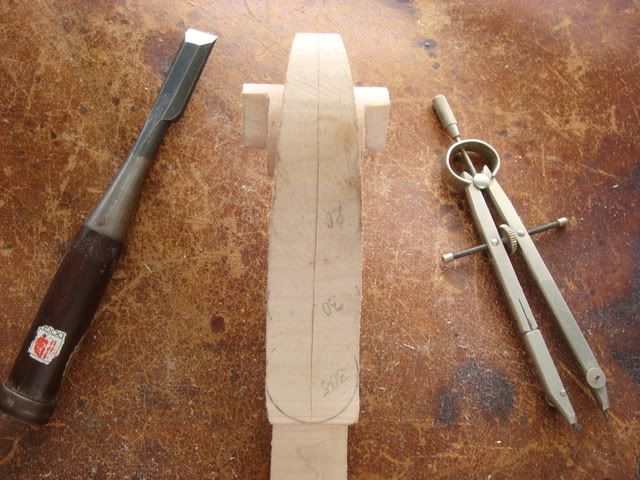 Another view: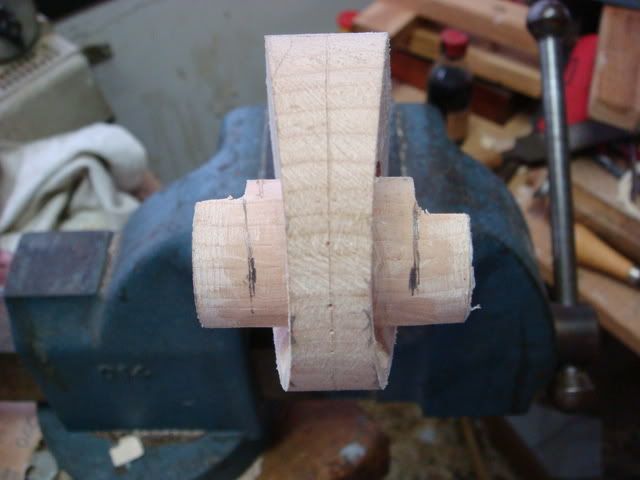 It's really getting nice!
Anne-Marie
Thanks!
You may should write a book.
I would like to Thank You for your postings , I very much enjoy seeing just what goes into making a fine Viola , ...Please continue to post I can hardly wait for each new step to unfold .
Again Thank You ...
Bill G.
Thanks! There are already some really good books in the DIY style, such as Courtnall & Johnson "The Art of Violin Making", but I think my photo sequence is more detailed than the sequence given on books.
Now this is a violin.... I know that you said that most of the time you make Violas. I doubt that there is little difference, other than size, in making them?
This is a viola scroll, as I've mentioned in part I. The system is the same, the viola scroll is just bigger. I'm making an scroll inspired in Andrea Guarneri, from the "Primrose" viola.
This entry has been archived and is no longer accepting comments.