Carving a scroll - step by step - part V
June 18, 2009 at 12:12 AM
Now I have this: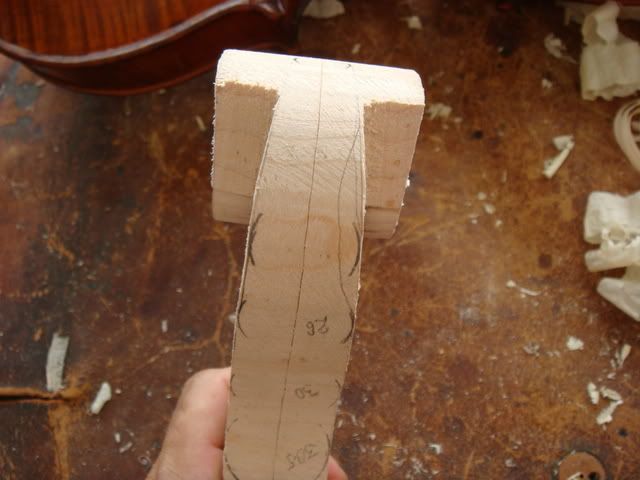 I continue cutting with my Japanese rip saw: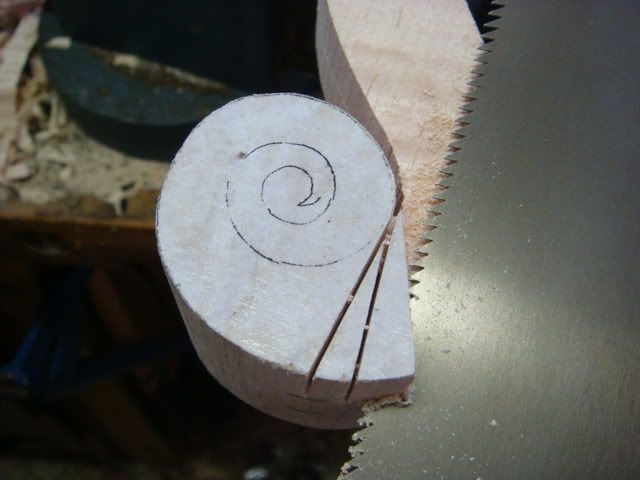 Now I correct the outline of the beggining of the first turn with a rasp:

Now with an almost flat gouge I taper the front face of the pegbox. The pegbox is tapered also from the back to the front side, so it's wider on the back of the pegbox and narrowner on the front face of the pegbox. Some Italian makers made the pegbox (front view) parallel or almost parallel, I prefer making it with some tapering: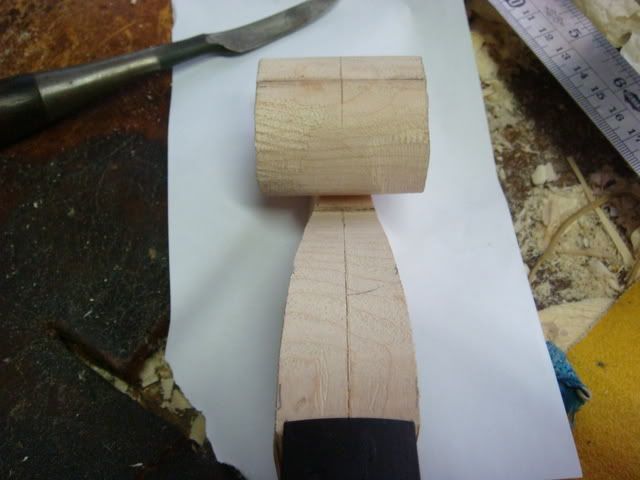 I check the end of the pegbox width, in the root of the scroll (throat), in this case it's about 17 milimeters:

I continue tracing circles to guide my cuts. The scroll measurements can be found in Strad posters and other books, such as Biddulph's on Del Gesù. I'm not following any given measurments to make this one, I'm a bit guided by my eye, but I check sometimes with one of my own scrolls: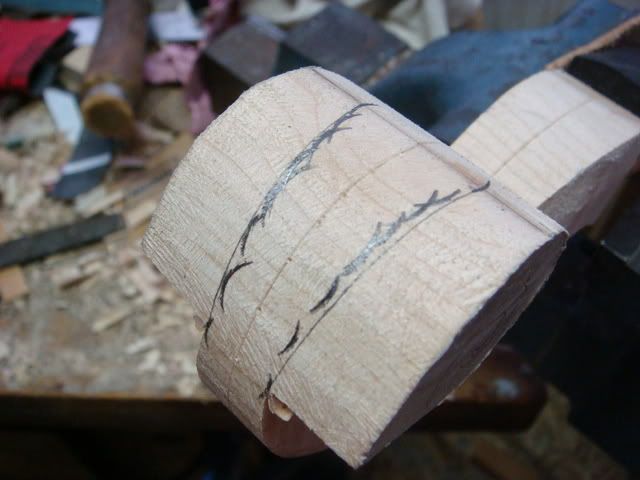 I continue cutting with my Japanese saw. The cuts must be made in a square angle, so be sure that your neck block is clamped in a correct position in your vise: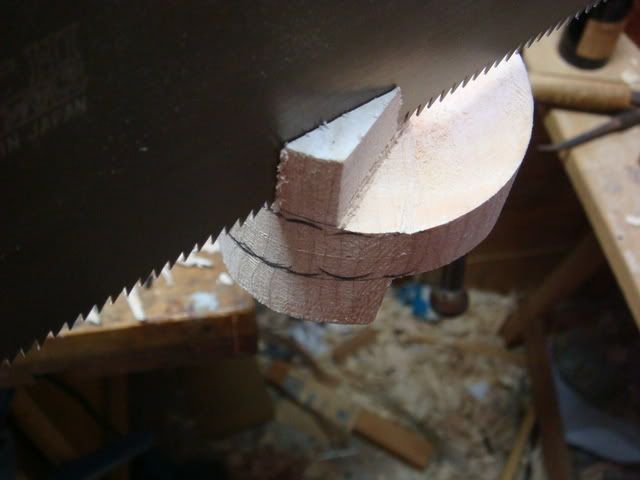 Royce, I hope you have already got your maple neck block, some chisels, gouges and saws.... wellcome to the club!!!
One of these days. I'm starting out with one of the violin kits. My wood working skills are not anywhere near your's or Burges. I'm happy if I can whittle out a tooth-pick! ;)
My mother sent me an article out of Readers digest about a Luthier named, Harold Hayslett. Neat article!
From al ku
Posted on June 19, 2009 at 2:59 PM
you know one is good when he can make it look easy. well, kinda easy:)
some breed of humans are just so methodical and patient!
Heck, that looks easy. Just carve away anything that doesn't look like a scroll. Seriously, to me that looks incredibly difficult. You have my admiration.
Hi! Thanks!
I've just posted part VI.
Enjoying - as always!
Thanks! I've posted part VI already. Ciao!
This entry has been archived and is no longer accepting comments.