The Top Three Things Every Parent Should Know About Music Lessons
Written by Thomas McGregor
Published: August 28, 2014 at 7:03 AM [UTC]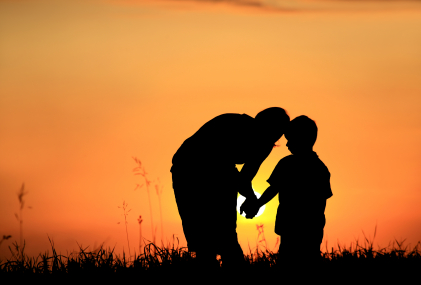 When I get a call from a parent that is interested starting their child in music lessons, there are always similar questions amongst all calls. When a parent of a current student asks when they can start their other child in music lessons, there are always similar questions amongst all inquiries. In this article I've compiled valuable information that I hope serves to answer the many valid questions parents have regarding music for their children.
1. How Young is too Young?
Good news adults, you can start at any time! The success you have is singularly based on the level of commitment you have towards playing your instrument.
Generally speaking, 4 years of age and older is good for beginning the musical journey. If you have a pre-schooler interested in starting music lessons, try starting them in a group class with other children their age. This will give them a chance to interact with their peers, with a good foundation of group musical communication. Private music lessons should be taken up after the age of 6, depending on the child. At this age the child has received experience with teaching via school, understanding the basics of the teacher-student relationship.

2. Excellent musicians are not always excellent teachers
It's sad, but true. The honest message is that many amazing musicians simply don't know how to teach how to do what they can do. This is mainly due to that fact that most extremely talented musicians have always been the way they are. Therefore, because they weren't taught, their talent coming naturally, they themselves are unable to teach the steps to reach their level. Be cautious, sometimes you can find an extraordinary musician that also is a great teacher.
Getting a start with a great teacher will allow for an open-like for success. This will set the foundation for a long and beneficial musical road. Locating a suitable teaching can seem difficult but keep faith and you will find the teacher right for you and your child.
3. An organized teacher is essential
This is probably one of the most important things a parent can check in on when selection a teacher. I have seen time and time again where a teach is unorganized and out of sync. But in order for an educator to teach skills to 20-40 students of varying levels organization is vital for constant progression.
A great teacher needs to keep up with the progress of students. This is only accomplished with organized notes, student profiles and constant updates. This can't be done without writing things down. If you want to check out the organization of a teacher, ask how they keep track of progress.


Conclusion
There are many good teachers out there. They all mean well and do well inspiration students. But the key is finding the teacher that best works will with your child. Follow the steps we covered above and apply it to your personal situation for best results. Each teacher is going to have a story, skill set and vision for their students. As a parent, you duty is to find the teacher that aligns with you values and goals for your child.

Follow me on Twitter @mcgregor_thomas
Follow me on Facebook
It should be noted that Suzuki students often start private lessons at age 3. Also,a quick proof read before submitting an article helps promote validity.