The Winds of Change - Tech in Teaching
Written by Thomas McGregor
Published: May 6, 2014 at 6:55 PM [UTC]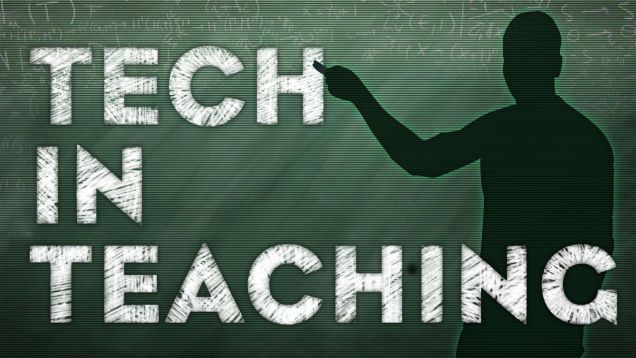 The day was a Tuesday as I entered my student's house, I noticed that every person in the the house was sitting in front of a screen of some kind. Interestingly, I felt like the "bad guy" as I pulled my student away from her screen to the piano where there was, odiously, no screen.
I have been personally battling internally with the emerging trend of mass technology that is influencing the lives and brains of our children -- the next generation. Honestly, what are the pros and cons of this emerging obsession of technological fixation?
(I've only listed three in each category for sake of an overview)
Pros as I see them are; 1. New ways of educating., 2. New ways of engaging the information being taught., 3. Faster learning.
Cons that concern me are:1. Shorter attention spans. 2. Limited physical engagement. 3.Limited human engagement.
For some, the cons "out-weigh" the pros in almost every argument made. But just as the wheel now helps us get across the country to visit family, so to does current technological advances aid us , if we don't spend every waking hour consumed by it's forces.
After the internal battle smoke had settled, I decided to, tastefully to experiment with implementing the use of technology into my lessons. Initially, I wanted to see if there were improvements in three main areas;
Student engagement.
Depth of concept understanding.
Attention during the class.
Device Used: Kindle Fire HD
Apps Used: Whiteboard / MYOT(make your own test)
Essentially, the whiteboard is what I used the most, offering four different colors(green, blue, red, and black) with a save feature and the ability to take a picture to act as the whiteboard background.
MYOT is exactly as advertised. You can customize a test with varying degrees and types of questions. There is nothing fancy here, simply a test making app. Simple. Clean. Effective.
After two weeks of carefully deciding when to use the whiteboard, allowing students to draw symbols, excerpts of music or pictorial representations of the music they like the results were astounding. Although I had a bias, against tech use I was pleased and delighted to note the positive changes in the three classroom criterion listed above. It was interesting to observe that I saw improvement in each of the three areas.
Each lesson seemed to encompass the flow that did incorporate the technology that I was using. I realized also that it mattered not to my students what we were doing on the tablet, more that we were just simply using a tablet.
I came to understand that because children are so attuned to technology, just the slightest use of it sparks their interest. This is as if someone was driving the first car, they might be seen as royalty or of privilege. Now, everyone has one so it's common to drive to the store or your favorite restaurant. Now, with tech, children are used to seeing being used in the homes, stores and school as a central mode of communication and learning. Therefore, what the implementation of technology can do in the classroom, with control by the teacher, catches the attention in a way that isn't as novel as we might want to believe.
In conclusion, we must embrace new technologies and arising trends amongst the younger generations. They are changing with the times and educators should learn to flow with that change in a way that benefits the next generation is the best way possible. This reminds me of the Zen parable that states; "The tree branch moves in the wind as to not be broken by that which is unseen."