The audition committee is ready for you now...
Written by Michael O'Gieblyn
Published: January 29, 2015 at 3:44 PM [UTC]
Hello fellow violinists,
Last month I hosted my first ever audition webinar over at ViolinExcerpts.com, and it was such a great experience. We had performers and participants from literally all around the world get together to encourage each other and grow as musicians.
It was part studio class, part live audition, part masterclass, part google hangout..whatever you call it, it's happening every month, and you won't want to miss the next one.
So, I hope you'll join me for the next one on Tuesday February 17th, 2pm CT (Chicago Time Zone)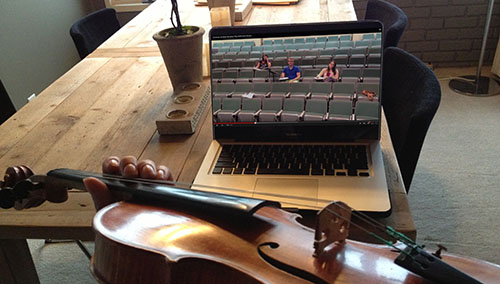 Click here for more information and to sign up
Wherever you are in the world, you can join an intimate community that wants to help you succeed at your next audition.
You can choose to perform or just to listen and offer constructive feedback.
If you want to perform, you can also choose to make it a "blind audition" and only use your audio.
This webinar is currently free, and space is limited to the first 25 participants who sign up at
Violinexcerpts.com/auditions So sign up today!
I hope to see you there,
Be well and practice well,
-Michael O'Gieblyn