Shifting, With a Measure of Humor
July 30, 2013 at 2:50 AM
Sometimes the most difficult technical problems have simple solutions: "Just relax," "start from the string," "let gravity do the work."
Other times, the solutions just require a lot of practice.
And in this case, the solutions are just so ridiculous, you have to see them to believe them.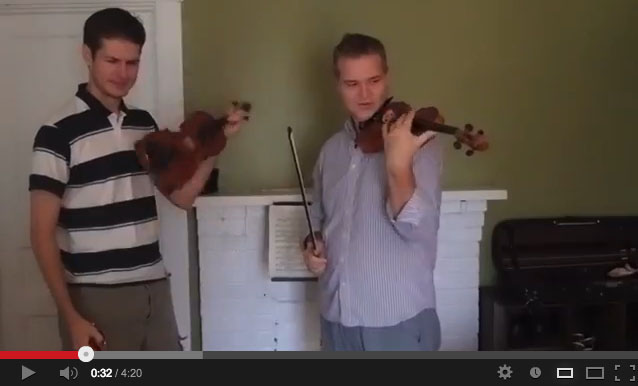 Michael from Violinexcerpts.com and Matt Kiefer go through three problematic areas from the cadenza to Tchaikovsky's violin concerto, the opening of Don Juan by Richard Strauss, and E-Flat arpeggios.
Watch the video on YouTube by clicking here
Our advice might not be the best recommendations you've ever heard. But hopefully they will bring a smile to your face.
Be Well and Practice Well (and maybe not with your thumb)
-Michael O'Gielbyn