Printer-friendly version
The violin maker.
March 9, 2012 at 11:23 AM
The Violin Maker from Dustin Cohen on Vimeo.
I love this sticker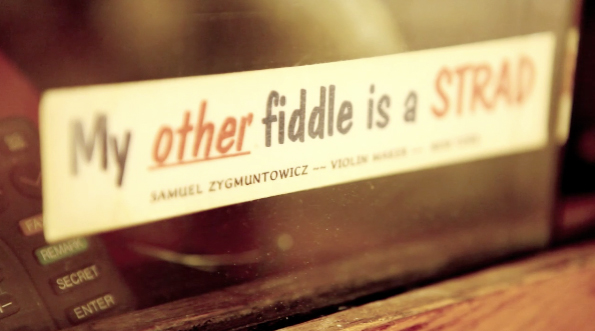 Wonderful video. Sam can really play the fiddle too! Wonder if that is why his violins are so great?
Sam! I have this book. I would die for one of his violins. I would actually prefer his violin instead of a Strad, or a Guarneri. Wonderful man.
This entry has been archived and is no longer accepting comments.