Graduation and the International Viola Congress...
June 21, 2008 at 11:06 AM
I've been meaning to blog for a while but I've put it off for some reason, my apologies for that. A lot has happened since I have last written. For starters, I FINALLY graduated from San Diego State University. Besides the friends I have made at the University it was not a very good experience for me. I don't want to get into it as I can now put it in the past. However I will say that I have met many generations of graduates of that studied music at this University most of their experiences were very similar to that of myself. One thing I don't regret is studying with my long time viola teacher Mary Gerard. In many situations she had been my only support system and it was through her dedication that I managed to graduate with a music degree. Now I can start subbing and prepare to take the CSET exam so I can enter the credential program and start student teaching.
A whopping six of us got B.A.'s in music

Next was my experience at the International Viola Congress held as ASU. Let me tell you, I had never been around so many world class musicians. Because the Primrose Competition was going on at the same time, it felt as if most of the musicians were from Juilliard, New England Conservatory, Curtis, etc. I went through a few days of initial shock from being around such talent. I'm certainly not exposed to this level of playing in San Diego so it was quite an intimidating yet inspiring experience.
It really surprised me just how down to earth everyone was. I'm your typical amateur musician so I felt like I was surrounded by celebrities. I often find it funny how I could be engaging in conversation with someone then all of a sudden I'll read their name tag and realize I'm talking to the viola professor at USC. I was truly wonderful to see so many people so passionate about viola.
Throughout the week I got to watch many wonderful master classes given by Heidi Castleman (Juilliard), Donald Mcinnis (USC), Roland Vamos (Northwestern U.), and more. I actually met a fellow violinist.com member Mia Laity, at the congress. I instantly recognized her from her playing Scherzo and Tarantella on From the Top website as well as her "Singing Chihuauah video," posted on violinist.com Turns out she was helping out Nokolutha Ngwenyama coordinate the primrose competition. Pretty impressive responsibility for a 15-year old.
In addition to the master classes there were also daily play-ins in which we amateurs played viola choirs pieces for 2,4,8, and even 12 violas! We also got to watch the entire Primrose competition live from beginning to end. I now have a new found respect for the judge that had to listen to the same repetoire over and over. By the final round we listened to the ENTIRE Bartok concerto five times in a row and ended with the entire Walton Concerto. Needless to say we were all happy when someone finally played something else besides Bartok. When I drove five hours back home I kept hearing the Bartok in my head!
We were also able to watch numerous recitals daily but famous musicians such as Kim Kashkashian, Paul Neubauer, Nokolutha Ngwenyama, and more! We all know that viola doesn't have much selections in our "standard repetoire," so I was surprised to see so many pieces being performed that I never heard of. I will admit I wasn't a big fan of the 21st century music...I still have to get used to that.
Everything I've mentioned thus far is only a fraction of what went on at the Viola Congress. I certainly recommend it to everyone. The next one will be in South Africa but in 2010 they will have it at the Cincinnati College of Music. I for one can't wait.
Have you ever seen so many violas?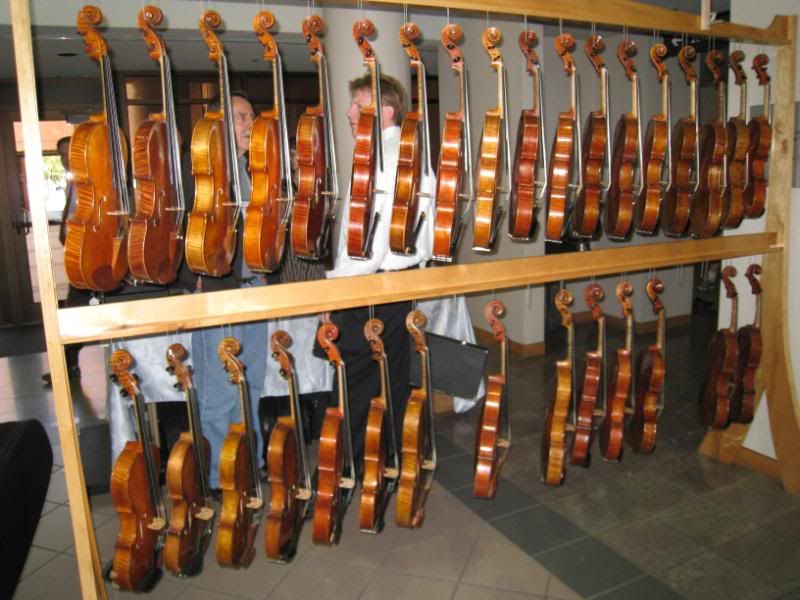 Better yet...have you ever seen so many violists?!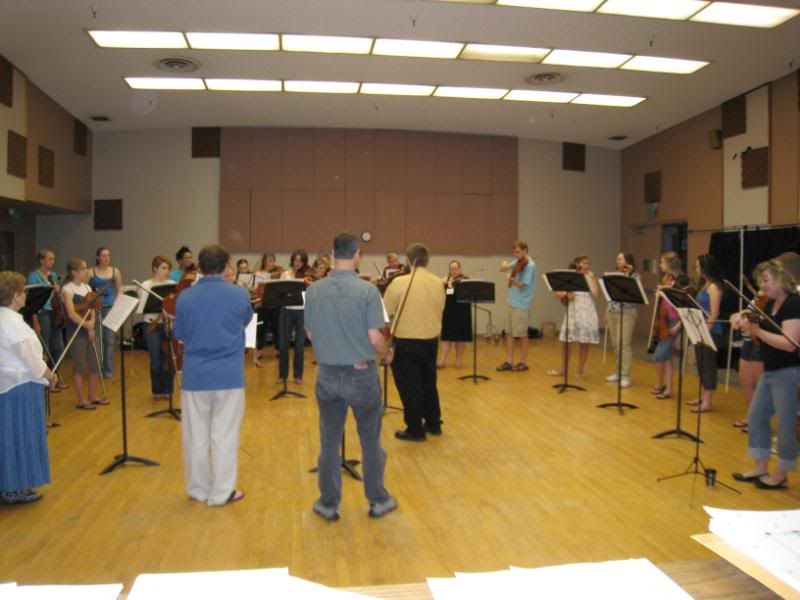 Learning from the Masters...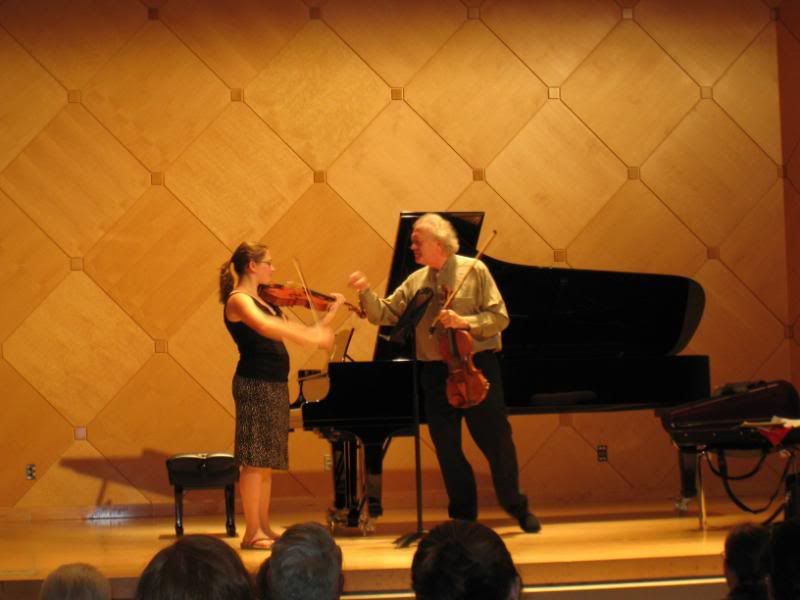 Just a few of the famous faces at the Congress!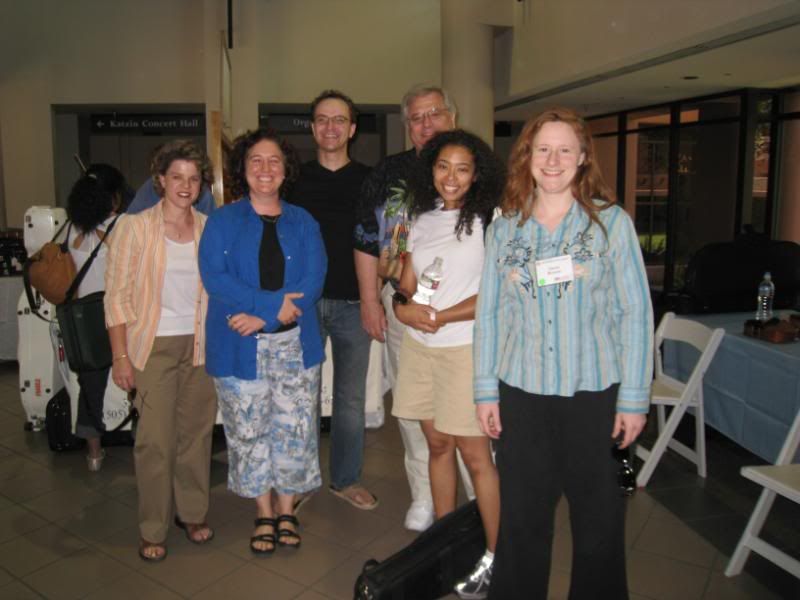 Oooh, what fun! Congrats on your graduation, and thanks for sharing about the International Viola Congress. Great pictures too! It's cool to see Susan Dubois in that last photo - I just saw her give a recital at the Sound Encounters music festival last week. :)
That's Susan Dubois!! I was just a camp where she was teaching! She's so awesome.
No, I've never seen so many violas or violists together before . . . I love it!
Wow! So many violas!!!!
I think v.com is being overrun by violists :)

Haha, you may be right Mendy. I certainly don't mind. In fact, I'm taking viola lessons this fall. :)
This entry has been archived and is no longer accepting comments.