My First Violin Restoration!
Just showing off the restoration job I did on that old presumed German violin of mine mentioned on the "
C S Violin Maker?
" thread. ;)
It had some scuffs everywhere and a big chip missing off the lower bout...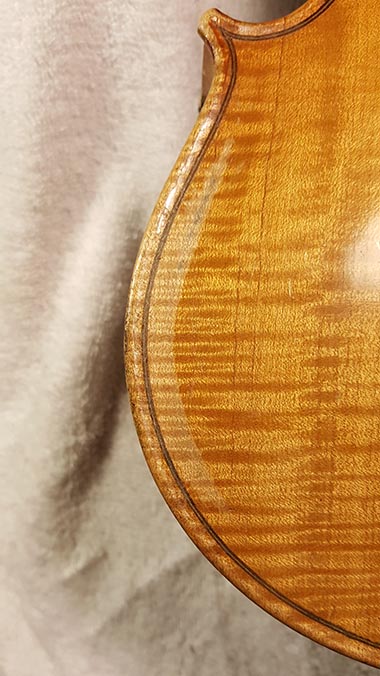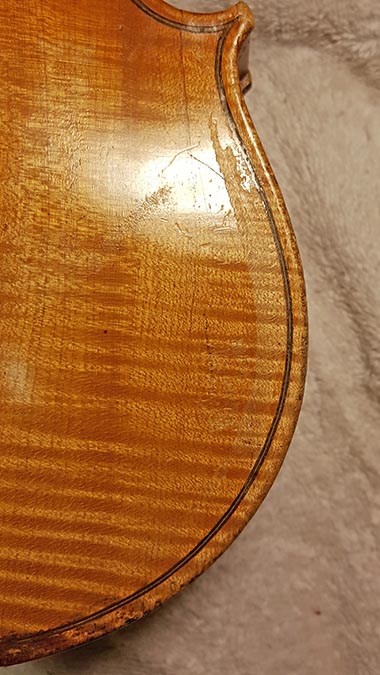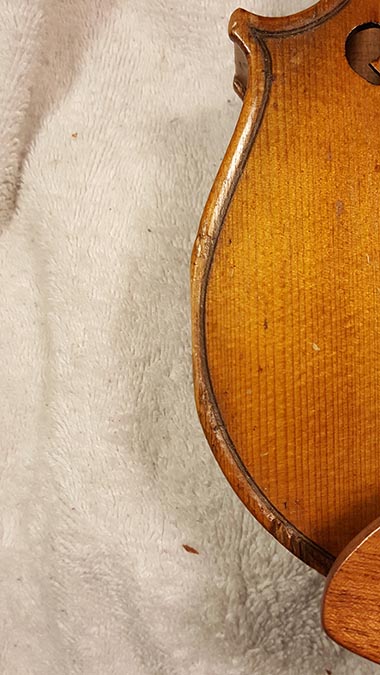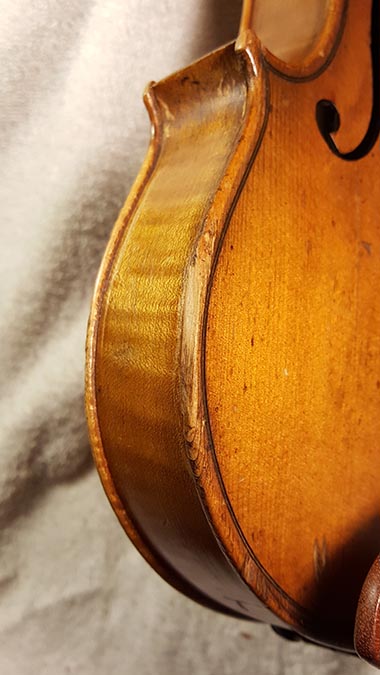 I got some tips from folks at Maestronet, a local luthier offered to let me borrow some varnish, so I got to work! First I made a patch for the missing corner, with some matching spruce...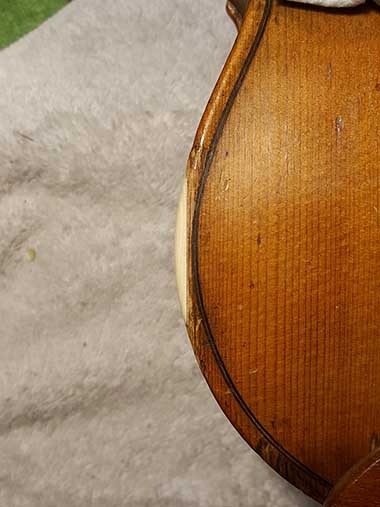 The back just needed the color touched up and some varnish. The top was where the actual work took place! Some color matching done and some varnish borrowed from the luthier, and voila!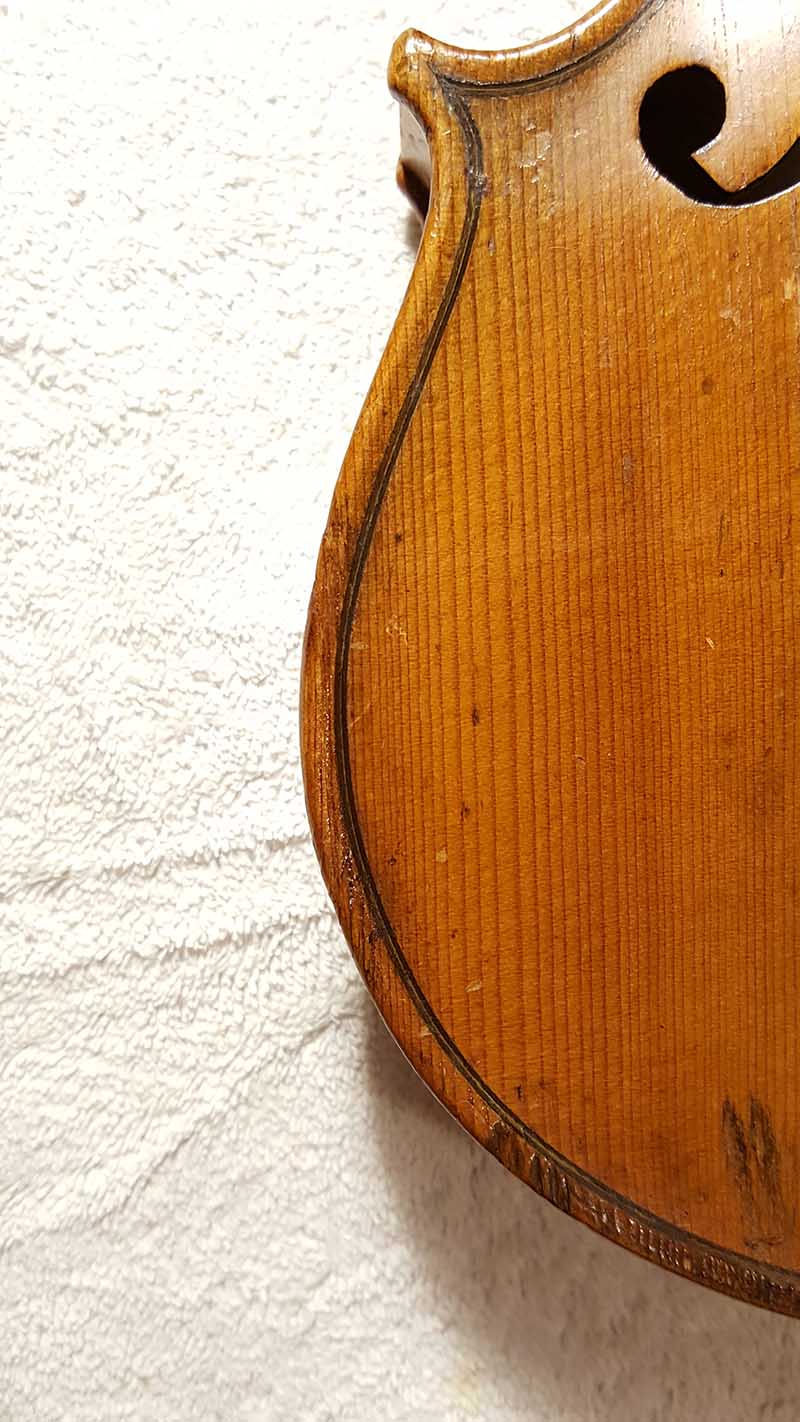 Like it never happened! :)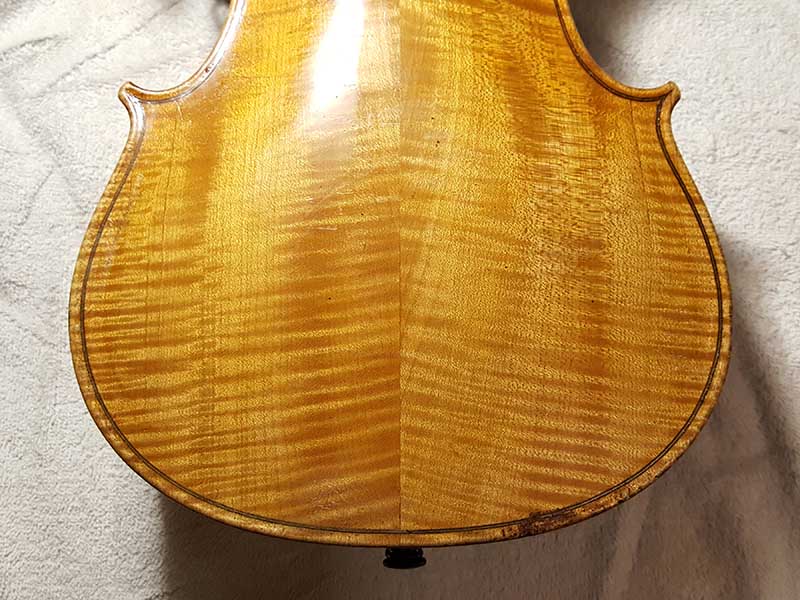 I'm quite pleased with it and I actually enjoyed doing this! Maybe if Lyndon is hiring I should go into the restoration business with him! ;)

Replies (26)
This discussion has been archived and is no longer accepting responses.