Michael Tagart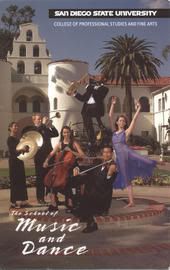 Michael Tagart began playing viola and cello at the age of twelve and violin at the age of fourteen. He attended San Diego State University on a full scholarship and held a position in the university's resident string quartet.
Michael enjoys contributing his talents to local and national charities and foundations. He has performed in concerts benefiting the Susan G. Komen Breast Cancer Foundation, Resounding Joy Inc., Kiwanis Club of San Diego, Camp Hope, The Tomorrow Project, and Becky's House.
In addition to playing for weddings in the San Diego area and performing in numerous professional productions, Michael is also a studio musician; his discography includes collaborations with Jane Lui, Al Howard, Aaron Bowen, and many more.
Michael is the founder and artistic director of the Notre Temps String Ensemble, an ensemble dedicated to providing music making opportunities to members of the San Diego community.
Michael Tagart has been teaching for over fifteen years, both privately and in the public/private schools. He has successfully prepared students for college auditions and has had several students attend university on performance scholarships.
He is currently a member of the American String Teacher's Association, the Music Educator's National Conference, and the California Music Educator's Association.
His violin teacher lineage includes such notable pedagogues as Dorothy DeLay (Juilliard School of Music), Joseph Fuchs (Julliard School of Music), Mauricio Fuks (Jacobs School of Music, Indiana University), Ivan Galamian (Juilliard School of Music), and Jascha Heifetz (University of California, Los Angeles, University of Southern California)
Michael Tagart has embraced the philosophy of Zoldan Kodaly, "Music belongs to everyone and is necessary for healthy human development."
"Like everything else in nature, music is a becoming, and it becomes its full self, when its sounds and laws are used by intelligent man for the production of harmony, and so made the vehicle of emotion and thought." -Theodore Mungers