Violin Blogs
Violinist.com members may keep personal journals on the website. Violinist.com's editor selects the best entries for the column below. Links to all other recent blog posts may be found in the column on the right.
Top Blogs
By
Laurie Niles
August 26, 2014 21:19
If you love the violin, you might consider coming to Indianapolis next month. Why? You will be able to watch dozens of the world's finest young violinists perform over two weeks, and you also can examine and even play instruments from hundreds of the world's finest modern makers.
This violin takeover of Indianapolis is called the "Festival of the Violin," and it's a confluence of two events: the International Violin Competition of Indianapolis (IVCI) and the Violin Society of America's annual convention and biennial instrument competition. The IVCI begins Sept. 5, then the VSA convention starts Sept. 15; both end Sept. 21. It's the first time these two events have occurred simultaneously, and the result is a true celebration of the best in both violin playing and violin making.
We've put together a little preview, to give you an idea of what will be happening:
The Ninth Quadrennial International Violin Competition of Indianapolis

Forty violinists ages 16-28, will compete in the IVCI for more than $250,000 in prizes, career management, international concert engagements, a Carnegie Hall recital debut and the use of the 1683 "ex-Gingold" Stradivarius. The violinists -- chosen from 179 violinists from 31 countries -- represent 12 countries, including Australia, Finland, France, China, Greece, Japan, Poland, Russia, South Korea, Taiwan, Ukraine, and the United States. They will be judged by an international panel of nine jurists. Preliminary rounds begin Sept. 7, with the laureates announced Sept. 20.
2010 IVCI First-Place Laureate Clara-Jumi Kang performs in the Finals. Photo by Denis Ryan Kelly, Jr.
COMPETITION ROUNDS: (click here for detailed repertoire requirements for each round):
Some of the other IVCI events of interest will include:
Pre-Concert Discussion: Creating an Artistic Identity, with Joel Smirnoff. (7 p.m. Sept. 17, Christel DeHaan Fine Arts Center)
Pre-Concert Discussion: Instant Access to Classical Music News and Reviews, with Violinist.com Founder Laurie Niles (me!); Violin Channel Founder Geoffrey John; and Classical Music Blogger, Jay Harvey. (7 p.m. Sept. 19, Hilbert Circle Theatre)
Violin Quality and the Paris Experiment, with Claudia Fritz, Joseph Curtin, Fan-Chia Tao, Cho-Liang Lin and Philip Setzer. (10 a.m. Sept. 20, Indiana History Center)
Old vs. New: During final deliberations, audience members will see if they can tell the difference between fine 17th- and 18th-c. violins and fine modern violins. (Post-Final Concert, Sept. 20, Hilbert Circle Theatre)
For 2014, the international jury includes Jaime Laredo (Jury President), Ellen Taaffe Zwilich, Miriam Fried, Dong-Suk Kang, Boris Kuschnir, Cho-Liang Lin, Philip Setzer, Dmitry Sitkovetsky and Kyoko Takezawa.
About the IVCI: The IVCI was founded in 1982 under the artistic guidance of the late Indiana University professor of violin, Josef Gingold (1909-1995) and takes place every four years. You can find a complete list of past laureates here; some include Clara-Jumi Kang, Benjamin Beilman, Augustin Hadelich, Simone Lamsma, Yura Lee, Bella Hristova, Soovin Kim, Judith Ingolfsson, Stefan Milenkovich, David Kim, Leonidas Kavakos, Andrés Cárdenes, Ida Kavafian and Yuval Yaron. You can read our coverage of previous IVCI competitions at violinist.com/indianapolis.
The Violin Society of America's 42nd Annual Convention and 21st International Competition for Makers

DATES: Sept. 15-21
REGISTRATION (Some events are free; one-day guest pass is $75)
Hundreds of violin, viola, cello, bass and bow makers will gather for the Violin Society of America's annual convention, which will include lectures and seminars on violin-making and related topics, as well as the biennial VSA Competition.
For musicians, this creates a unique opportunity to see a wide variety of modern instruments, all in one place. One important event that is free to the public is the New Instrument Exhibit, which will take place Sept. 17-20 at the Hyatt Regency. "Musicians can come in and try those instruments and bows any time during the day," said VSA President Chris Germain.
Another place to find fine modern instruments will be the Competition Instrument Exhibit on Sept. 19, when the winning instruments from the 2014 VSA Competition for Makers will be displayed and also played by the Tone Judges. This year, the competition has attracted entries from 312 separate makers, representing 26 countries. Countries most-represented are the U.S. with 150 competitors, and China with 69. There are 16 from France, 15 from Italy, 14 from Canada. At this point, the competition has a total of 542 entries, including 246 violins, 110 violas, 69 cellos, 9 basses, 80 bows, and 28 instrument quartets. Instruments will be judged over a three-day period for each category, with awards including a Certificate of Merit for Tone, Certificate of Merit for Workmanship, and for overall Gold and Silver medals, given prior to the exhibit, at a Sept. 18 banquet.
In addition, the VSA Convention will feature lectures, workshops, exhibits and concerts on a broad range of topics. Here are some highlights:
VSA EVENTS
New Instrument Exhibit -- free admission to public (9 a.m. to 5 p.m. Sept. 17-18-20; and 9 a.m. to 11:30 a.m. Sept. 19; Network Room, Hyatt Regency)
Lecture: The Rugeri Family: A Bridge from Amati to Bergonzi, with Carlo Chiesa (2:30 to 3:30 p.m. Sept. 17; Discovery Room, Hyatt Regency)
Ivory Import Issue Panel, with Yung Chin, Colin Gallahue, John Bennett (3:30 to 4:30 p.m. Sept. 17; Discovery Room, Hyatt Regency)
Lecture: Did the "mini Ice Age" prior to 1781 Create "Special" Old Wood Not Found Today? with Steve Sirr and John Waddle (9 to 10 a.m., Sept. 18; Discovery Room, Hyatt Regency)
Play, Listen, Measure, Intervene: an Integrated Approach to Optimizing Violin Sound, with Claudia Fritz, Joseph Curtin, Fan-Chia Tao (2:30-3:30 p.m. Sept. 18; Discovery Room, Hyatt Regency)
Playing of the Award Winning Instruments by Tone Judges (1 to 1:45 p.m. Sept. 19; Indiana History Center)
Competition Instrument Exhibit -- free student admission with current ID (8 to 11:30 a.m. and 6 to 10 p.m. Sept. 19; Regency Ballroom)
Violin Quality and the Paris Experiment, with Claudia Fritz, Joseph Curtin, Fan-Chia Tao, Cho-Liang Lin,Philip Setzer -- free admission to public (10 to 11:30 a.m. Sept. 20; Indiana History Center)
Vendor Retail Shop, instruments, bows, strings, accessories, cases, etc. (9 a.m. to 5 p.m. Sept. 20; Cosmopolitan Ballroom)
"There's going to be a lot going on, and it's going to be a very exciting event," Germain said. "We're really at a time when the art of violin- and bow-making is at a very high level, and that's reflected in the numbers of people who come to the conventions and competitions and the quality of the work that you see and hear there. It is a world-class event, and probably the largest instrument-making competition in the world."
About the VSA: The VSA was founded in 1973 to promote the art and science of making, repairing, preservation and restoration of stringed musical instruments and their bows. Membership in the VSA is open to all who share an interest in the violin, viola, cello, bass and their bows, and reflects a broad and diverse range of interests including craftsmanship, acoustics, innovation, the history of the instruments and performers, technique, performance practice and repertory. The VSA, jointly with Oberlin College, sponsors summer workshops in violin and bow making, restoration, and acoustics.
By
Bram Heemskerk
August 26, 2014 16:10
In my village some people took the initiative to make
artistic graffiti of some composers
because some streets had the name of these composers like Bachstreet, Beethovenstreet, Chopinstreet, Mozartstreet. Nobody spoils the drawings who last here for 1 year. This is the result of this tunnel, named after our king (here still prince)Willem Alexander.


Here an example of "normal" Graffiti:

Comments (2) | Submit Comment | Archive Link
By
Thomas McGregor
August 26, 2014 16:04
I'm very excited about this article! Mainly because we are flooded with so much negativity in the media today, over and over again throughout each day. Forget all that, today we are talking about the awesome-jump-up-and-down-smile-from-ear-to-ear-amazing-surprising-true-benefits of playing the violin! These you benefits you can pull out anytime a student asks, at the dinner table or at the post office. These facts will serve you anywhere at anytime to support the art form you love - playing the violin.

Mental Benefits:
1. Your muscle memory will improve as you become better at playing violin. It also gives you the opportunity to memorize songs and play without sheet music, which sharpens your memory even more. Your mind will sharpen as you refine your focusing skills, and those mental muscles will become easier to fire when you want to use them.
2. When you're stressed, playing the violin is a very healthy way to let off some anger. The sound of the music can even be calming, and playing a song you know well can provide relaxation. After practicing, you may feel as though you've been meditating. Playing a comfortable song can put your mind at ease and but you in a really good space.
3. According to a study review presented by the Willson Center for Humanities and Arts, school-age children who play the violin often see a boost in academic achievement compared to their non-musical peers. Your ability to process information will increase the more you play the violin. This is because when you play the violin you are processing multiple streams of information stemuli. Your arms are moving, in accordance with the notes you are reading, that you in turn make sound as you hear it in your head. The amount of information that is processed is quite amazing, literally!
Physical Benefits
1. You may find yourself getting tired after first starting the violin. This is completely normal. As your arm muscles and upper body become stronger, they become stronger and this fatigue will lessen. As a result; stronger arms, more stamina, and burned calories. That's right! When you build muscle you burn calories - every time! It was said that violinist Jascha Heifetz lost up to 3lbs every time he performed. If you perform twice a week, you could drop optimistically 6lbs a week. Talk about motivation!
2. Another amazing benefits of playing violin is that it requires you to have impeccable posture. This means you'll need to have your back straight, shoulders back, and limbs relaxed. As a result, you become stronger. Also, your posture becomes better in more ares of your life. Dr. Oz once stated that good posture could prevent many every day illnesses because of the increased blood and oxygen flow to the brain and the rest of the body. This will clear up mental fog, stress and tension in your joints.
3. When coordinating both your fingers and your arms simultaneously, you build hand eye coordination AND finger dexterity. This is HUGE! When playing the violin you are building to very valuable skills simultaneously. When you play, you are required to match up your left hand with your right arm movements. At the same time your left hand fingers need to hit specific spots on the fingerboard, which, are only indicated by the sound you here. This means you are relying several mechanisms in order to link everything up. This is a massive achievement within itself. An achievement that strengths your mind, dexterity and coordination.
Social Benefits
1. When you perform, or simply play in front of an instructor, you build confidence. Every time you receive positive feedback from an external source, your confidence builds and that, in turn, positively impacts your playing. This confidence builds on itself until you are a mountain of confidence that allows you to play strongly and with conviction.
2. As you zero in on things you'd like to fix in your playing, you develop higher standards for yourself. This, if you'll let it, will impact other areas of your life. Once you've built your confidence, and you know you can achieve a higher level, you'll continuously apply constructive criticism on your art. This will flow into other areas of your life; relationships, finance, health, etc. This is a major benefit, and everyone will notice it.
3. Just by being a violinist, you are apart of history. This will give you a sense of community and connectedness to a larger whole. The violin has a massive history and, whether you are playing the classics or composing original material, every time you play your violin you are continuing a legacy that spans 400+ years! This is an incredible feeling and can propel you to feel as though what you are doing is part of a bigger story - and it is!

Follow me on Twitter @mcgregor_thomas
Follow me on Facebook
Comments (1) | Submit Comment | Archive Link
By
Robert Niles
August 26, 2014 10:10
In an effort to promote the coverage of live music, each week Violinist.com brings you links to reviews of notable violin performances from around the world.
Photo: Lee Salem
Augustin Hadelich performed the Dvorák with the Fort Worth Symphony Orchestra
Joshua Bell performed Mozart's Sinfonia Concertante in E flat with the Mostly Mozart Festival Orchestra
Patricia Kopatchinskaja performed the Martin with the Mostly Mozart Festival Orchestra
Itzhak Perlman performed Bach's Violin Concerto No. 1 with the Philadelphia Orchestra
Nicola Benedetti performed the Korngold with the Czech Philharmonic Orchestra
James Ehnes performed the Tchaikovsky with the Toronto Symphony Orchestra
In other news, authorities have arrested two men in connection with the brutal murder last week of New York violinist Mary Whitaker, 61, who played with the Westchester Philharmonic and in the summer with the Chautauqua Symphony Orchestra. Her last concert there was the night before she was killed. This is one of the more detailed accounts of what happened, and it is quite disturbing: The New York Times. Our hearts go out to her family and friends.
By
Amy Beth Horman
August 26, 2014 08:51
To say my drive to New Jersey was difficult would be an understatement. A trip that was slated for less than 4 hours ended up at over five with traffic jams, leaving me only time to tune and use the restroom before the opening bars of my concerto. I had to laugh (rather than cry) because really, what is an extra half hour of practice when you have only had two days to prepare anyhow? I decided to keep my head up and use the rehearsal for information for my next practice session, which would be the next day, the day of our first concert.
That first rehearsal with orchestra was stable and solid which was what I was aiming for. They were happy I was there. They remembered me from my two prior performances with them (Barber and Tchaikovsky) and they were genuinely relieved to see me try and step up to the plate. I felt supported, "rooted for", and bolstered by a conductor who is both sensitive and incisive with the baton. He helped me play better by making decisions for me if I faltered. We made it to the end and I had no major mishaps. A sense of accomplishment came over me – first rehearsal: CHECK. I then went to dinner followed my hotel room where I marked down everything that went wrong so I could problem solve without practicing it physically. The conductor and I set a time to get together the following morning to go over things.
When I met with the conductor the following day I knew we would get right to work. His audiences are enthusiastic and lovely but also very informed. We needed to pull up my Brahms to that level and quickly. It was stable the night before but I knew it could really shine if we buffed it up together. It truly helped that we knew each other. I trust him and he knows I will try to grow musically even if my back is up against a wall. I listened to every comment he made. I tried everything he asked and even agreed to shape a few things differently after I realized my reasoning was not in keeping with the piece as a whole. There was a five-minute period where things got very intense with him asking for something patiently and me failing to deliver it cleanly. My technique was up and running – but to elongate it and really sing? I wasn't quite there. I felt my heart pounding for a second and I briefly doubted I could deliver this to him in time. But then I remembered how much he knew my playing and I allowed his faith in me to replace my own. And then it happened. I turned a corner and it all started to flow.
A few hours later we hit dress rehearsal and I felt like I had entered a totally new zone. It was all coming together and everyone was more together. With my own playing now plugged in musically, everyone was feeling it and the enthusiasm was palpable.
I wish I could report that I never doubted myself from that moment. In my twenties, I might not have. But the hour before we performed, I wondered if adrenalin would kill this wave for me. I was already fascinated that my muscle memory was so readily available but under pressure, would it falter? How elastic could I be with a full audience in front of me? I texted my brother to come back and see me. Luckily he responded and was there to come give me a hug. Somehow this made all the difference to my nerves. I wasn't alone and it reminded me of how my whole studio was rooting for me at home from a distance. I thought of my husband and my kids and how they had rearranged their lives so I could have this beautiful experience. I wasn't going to allow fear to steal it from me.
The performance itself was surreal. I had nothing to lose because of the short notice and I had everything to gain to see what I was capable of. It made me really re think how I approach fully prepared concerts. I took risks and followed my ear and the orchestra was right alongside me. The audience gave us two standing ovations – one after the first movement and one at the end of the concerto. We did it all again the next day with identical standing ovations at the Borgata.
Under the heading of "the universe smiling down on me", while leaving the theatre after our performance at the Borgata, I turned back and saw a sign drop from the ceiling on stage that read, " COMEDY CLUB" and laughed. I hadn't laughed like that in days. As I exited all of the electronic billboards had already changed. I smiled. Poof, it was done! It was the quickest prep and performance I had ever done.
I am so grateful for having been asked to do this. I think so often we doubt what is possible with our own technique and muscle memory. I spent most of my childhood practicing and a fair bit of that went to the Brahms Concerto. That young girl back in conservatory was fearless and had a laser focus on her musical voice. I had the time to work hours a day on deep thoughtful practice way back when. While I don't have that same luxury now with three kids and a full studio, life is richer and there is still that pilot light of focus and ability. This will be a weekend I will never forget.
The following are youtube clips of all three movements from my rehearsal with the Bay Atlantic Symphony and Music Director, Jed Gaylin.
1st mvt:
http://youtu.be/OovL4Aw9X6k
2nd mvt:
http://youtu.be/t2Ucfv31WIA
3rd mvt:
http://youtu.be/TwbCiZJl4CU

Photo credit: ArtC New Jersey
By
Mendy Smith
August 24, 2014 18:11
Camp this year was wonderful. It was the perfect time of year to leave Houston for a week. While temperatures down here were soaring, weather at Interlochen was mild if not a bit chilly.
I had a potential issue with getting my viola onboard on the last leg of the flight. As I told the flight attendant, the viola will fit. It always fits, especially when everyone else has to check in their bags no matter how small the plane:
This year was a bit different than last that there was a new emerging quartet in residence "invoke". The quartet was formed from a college group out of the University of Maryland. The violist Karl was my stand-partner for a week in the morning sessions reading through Beethoven Op. 132. We got into a little bit of mischief when we spent a wee bit too much time discussing fingerings and bowings. All I can say about them is WOW! Keep your eyes and ears for these guys and check out their kickstarter campaign:
This year was the inaugural year for the "Secret Viola Society". Surprisingly there was an abundance of violas this year, twenty total. Some of us took advantage of this opportunity to thieve a piece from our violin brethren: the Bach Chaconne, transcribed for four violas:
In the last days of camp, we got some coaching from the Enso quartet on the Rebecca Clarke quartet. It was new to us as well as Enso. It was educational to see how a professional approaches a new piece of music never seen nor heard before. Besides getting the notes and beats to line up, there is a lot of score study to determine the melody line, especially when it is broken up across parts, and in determining dynamics. It was fun to introduce a new piece to a pro group.
And finally, the last evening was spent playing through the Mendelssohn Octet - until midnight.
Can't wait until next year.
Comments (2) | Submit Comment | Archive Link
By
Amy Beth Horman
August 23, 2014 19:49
The Very Sung Hero: Day Two Practice
The following blog details my second day of practice in preparation for performances as the emergency soloist on the Brahms Concerto with the Bay Atlantic Symphony last weekend.
There is nothing really that compares to waking up on a Thursday knowing you will be playing the Brahms Concerto with a pro orchestra on Friday. It almost doesn't matter what your time to prepare was. Until you play your cadenza and realize it does.
On my second day of practice, I took a minute to ponder what I have felt like on Thursdays like this before – Thursdays before Brahms Concerto performance weekends. And for what it is worth, I was able to feel how lucky I am even under the pressure. People placed faith in me that I can do this and so I am and I am giving it my all. I was trained to do it and can help out in a difficult situation where someone is definitely needed. I didn't really have time to doubt it so I just got to work.
On day two, my goal was to do a full run through in the evening by memory. This was important because it helped me see the concerto as a whole work and not as a bunch of technical sections. It also allowed me to see where my focus waned and where fatigue set in. Playing it from memory revealed which parts were not totally internalized so I could focus on them the following morning before I leaving. I also only practiced with full score on day two so that I could see the big picture and know which sections of the orchestra would be playing at all times. This then helped remind me about how to achieve optimal dynamics by assessing the bulk of the orchestral accompaniment.
My first active practice session on this day was a lot like what I did on day one. I focused on the hardest spots to perform with orchestra using my past performances as a guide. I also checked tempi, pulling about half of them up to speed. The other half were not ready and I didn't want my body to learn to panic on them. So I stay slightly under tempo, vowing to hit them later again before the run through. I was pickier on day two about pitch, bow distribution, projection, and long lines. I was also becoming more aware of posture and breathing.
My second practice session was on the cadenza/last page of the first movement plus the last two pages of the 3rd movement. It was really important to me that these be clean because of the excitement in the music as each of these movements comes to a close. I also have a memory of it being hard to keep these very clean in performance, likely caused by fatigue or a lack of focus. If I bolstered them in practice, they would feel a slight boost in context later in the run through. I ended up practicing with a metronome on both the end of the first and third movement to make sure I am steady.
My third practice session was on the second movement, the lyrical sections of the 1st movement and the dreaded letter C in the third movement. I focused on phrasing, pitch, tone, and vibrato.
When it came time for my one and only run through, I went in with eyes and ears wide open. I knew it would contain mistakes but I also knew I had a long drive the following day to think about things. After I was done, I turned to my husband and said, "I think it might end up ok" and he smiled at me.
The following day would be harder. I had last minute lessons to teach because my students were all in auditions the following week, lunch with my kids and then a long drive alone to have my first rehearsal on the concerto. The next two days would test my nerves, challenge my techniqiue, and ultimately teach me a lot about this beautiful concerto I have been performing for years. I was about to get to know it in a situation I might never find myself in again and I was ready to make the most of it.
Next up: Rehearsals and performances in NJ with the Bay Atlantic Symphony
By
Emily Hogstad
August 22, 2014 10:06
(This was re-posted from my blog Song of the Lark.)
*
I've been quiet lately, but not by choice. A month ago my grandfather fell and broke his hip. Two weeks ago, on his sixty-fourth wedding anniversary, he died. Our family is small; the loss is large. For the next little while I might prefer silence to writing on topics that seem – temporarily – so inconsequential.
He was born in 1922, a baby in the glittering summer of Gatsby. Sibelius was working on his sixth symphony; Ravel, his Pictures orchestration. His young mother had only recently earned the right to vote. These happenings feel dusty and old, events from another epoch. The fact that my grandfather's timeline intersected theirs leaves me astonished. I'm not sure if that astonishment means I've mis-judged the distance of time, or if he out-lived his own age. Probably both.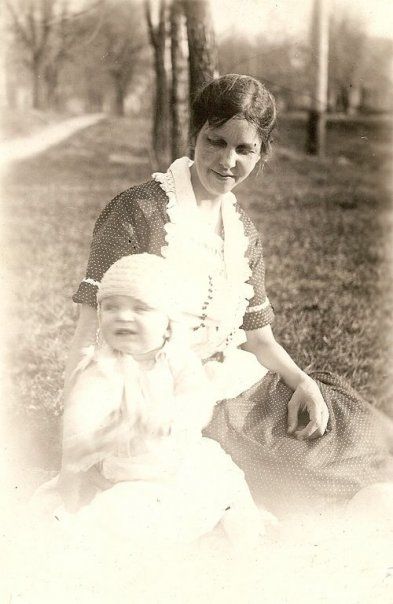 As a young man – younger than me – he risked his life in the battlefields of Europe in the greatest war the world has ever known. Earlier this year he was awarded the French Legion of Honor for his service. He received the medal with characteristic modesty and an intensely quiet pleasure. As the nearest grandchild, I was asked to type the application letter. Our respective accomplishments as twentysomethings were jarring: one freed Europe from Hitler, the other…typed quickly. As I was preparing the application I copied a yellowed military paper. In unemotional typewritten font I caught a glimpse of what he had been compelled to do. I pretended I hadn't and saved my crying for later. Because of what was on that paper, the barefaced horror of works by men like Messiaen and Shostakovich will always echo loudly in my heart.
And yet – he hated music by men like Messiaen and Shostakovich. He considered Brahms avant-garde. It is mainly because of him that I've questioned the idea that orchestral music belongs most naturally to members of his generation. In my family, the older you are, the less likely it is that symphonic music speaks to you.
Which isn't to say my grandfather didn't love music. He did. His radio was always on, usually playing something from the early classical era – or a polka. He supported my mother's musical studies and she in turn supported mine. He spoke admiringly of the work of composers like Bach and Beethoven, who composed their millions of notes by hand and by candlelight. But his affection for music was restricted to pieces that were pleasant and beautiful: pieces that made him happy. Composers who sought to come to terms with the horror of his war, he had no interest in knowing. Upon reflection, this is understandable.
Among other things, my grandfather was a teacher and a counselor. In more ways than one, he had a teacher's voice. Between the two of them, my grandfather and his teacher wife earned a fistful of college degrees. They encouraged the values most beloved by teachers: curiosity, discipline, hard work. When I was in school, every conversation began with: "What are you learning?" After I graduated, every conversation began with: "What are you reading?" More often than not he could discourse easily on whatever arcane subject I would answer with. On the rare occasion he was unfamiliar with the topic at hand, he would begin a round of incessant questioning, even when his doing so irritated or embarrassed those around him. Until the day he fell, he surfed the Internet, reading, researching, scribbling down URLs in unreadable longhand cursive. He made it very clear to me that I was never to take this miracle technology for granted. I've tried not to. I've often hoped I will always approach the Internet with the same sense of childlike wonder that he did. "If we had had this during the war…" he said, many times.
And yet I think he fully appreciated the irony that he was using such magical technology to forward Ole and Lena jokes to his friends. His greatest legacy was his delight in absurdity, his love of laughter.
One of his favorite activities was looking up names online. Occasionally he'd look up mine, and visit the blog. He was always impressed by the quality of the men and women I met in music, and doubly so during the Minnesota Orchestra lockout. Over the last two years, the question "What are you reading?" was gradually supplanted by "What's happening with The Orchestra?" He never heard The Orchestra, but The Orchestra was important to him because it was important to me. He was actually one of the handful of people who knew my vaguely forming plans for the future of the blog; in fact, that was the subject of one of the last conversations he ever had. We never discussed it explicitly, but I think he could see that over the past two years I've found a voice, and that I've found something I love to do, and that I'm good at doing: that, one way or another, I will be taken care of. It's a great gift to be able to share that knowledge with someone who has supported you, who has instilled the values that will serve you well on your own journey.
My violin turns ten years old this week. My grandparents bought it at considerable personal sacrifice to them. It is a tangible symbol of the values they've encouraged: curiosity, discipline, hard work – both in the artistry it took for its maker to construct it, and in the small ability I've nurtured to be able to play it. Every evening as I practice I meditate, consciously or unconsciously, on my rich inheritance. Perhaps now the ease with which the violin speaks will remind me of the ease of his laughter; the dark lower strings, the tragedies that came so close to breaking him; and the silvery E-string, the faith he had in me until the day he died.
Some words from Cymbeline:
Fear no more the heat o' th' sun
Nor the furious winter's rages;
Thou thy worldly task hast done,
Home art gone and ta'en thy wages…
Fear no more the frown o' th' great;
Thou art past the tyrant's stroke.
Care no more to clothe and eat;
To thee the reed is as the oak.
The sceptre, learning, physic, must
All follow this and come to dust…
Nothing ill come near thee.
Quiet consummation have,
And renowned be thy grave.
Comments (6) | Submit Comment | Archive Link
By
The Weekend Vote
August 22, 2014 09:47
Chances are that your violin came with a chin rest, but is it the best chin rest for you?
Louis Spohr designed the first chin rest, which was center-mounted, over the tailpiece. The chin rest above is center-mounted, but the cup is to the left of the tailpiece.
These days, one has a huge range of choices. If you are planning to make a change, you'll likely need to try a range of different rests to find the best fit. That probably means going to a violin shop that carries many chin rests, so you can try them in person.
A chin rest should suit the length of your neck as well as the shape of your jaw. Besides height and shape, you also need to determine whether you want the chin rest placed right over the tailpiece, or to the left of the tailpiece.
How is your chin rest set up?
Comments (18) | Submit Comment | Archive Link
By
Karen Rile
August 21, 2014 23:11

"The problem is that you have the mindset of a collaborator, not a contractor."

That's what my oldest daughter said to me last night at dinner after I'd been complaining about my treatment as a freelancer. A light blinked on inside my head and I saw the problem clearly for the first time: clients are not collaborators; they are only clients.
It isn't merely an issue of my being "too nice", or lacking boundaries (as women are so often accused.) The root of the problem is that I pride myself on doing good work and making people happy, and as a result I become over-invested in client projects. I become a collaborator, not a contractor, and in doing that I am setting myself up for frustration and exploitation—often unintentional on the client's part. And that's not fair to either of us.
The collaborator-mindset is common among artists—musicians, visual artists, writers, designers. It's proclivity that comes from our training and from our "real work", i.e., serious projects with peer-artists. But if we want to improve the way we are treated by paying clients, as distinguished from our professional peers with whom we appropriately collaborate, we need to install some mental insulation. A collaborative mindset is fine for our own projects. But when we do work-for-hire, we are contractors.
I know I'm good at what I do and that I deserve to be appropriately compensated. But time and again a fixed-price freelance project ends up costing me many more hours than what I budgeted. One client turns out to be ultra high-maintenance. Another sends a disorganized barrage of emailed afterthought-requests. Because I have a generous impulse and want them to be happy, my inclination is to hand-hold needy clients for as many extra hours as they demand or to accede to the jumble of extra tasks without renegotiating the price of the job. Partly, it's because I want the project to turn out well and I want the client to be happy. But at what personal price to me? How do I react, for example, when a web design client refuses to pay for copywriting services and then hands over a mess of sloppy, incoherent text and low-quality photos? Well, I can't do good work with bad materials, so I suck it up and do those services for free. I end up losing money—because time is money—by the time the job is finished.
And that is insupportable. It's terrible way to do business. I can see it plainly, as can any of my friends—musicians, designers, writers, and other artists—who find themselves in similar predicaments. For years I've been admonishing myself: stick to a written contract. Require a nonrefundable deposit. Watch the clock. Don't be so eager to suggest extras you know you won't get paid for just because they will make the project so much better. That "better" project, uncompensated, will drain away valuable hours promised to my other projects, and will not be appreciated anyway. But then I do it, in spite of myself, because in the heat of the working moment I am more concerned about accomplishing the best result possible than I am about the money. Eventually, the situation begins to wear on me. Under-compensated and under-valued, I grow resentful, and that resentment eats at the soul. Plus, like everybody else, I have bills to pay.
I come by the collaborator-mindset honestly. From the time I was a little girl, my parents, both highly trained artists in their own right, worked round the clock in their boutique arts management agency. Their clients have enjoyed many successes as a result, yet for my parents there was never much monetary compensation. The arts, it's a hard business. Single-minded, self-sacrificing dedication made it possible for them to stay afloat for more than forty years in an industry where it's rare for a small agency to last a decade. Theirs is a lifelong project, and if it hasn't made them materially rich, my parents' vocation earned them the intangible satisfaction of having launched and buoyed the careers of many musical artists.
Well, what kind of role model was that? And what kind of role model am I for my four young daughters, each of whom is entering a creative field where freelancing, consulting, and lesson-giving is to be a substantial part of their bread-and-butter? Lucky for me, I have my oldest daughter, who has been freelancing in multiple capacities since about age 14, to reframe the freelancer's dilemma.
This morning I asked her younger sister, our family violinist, if she uses contracts for freelance gigs.
"When the gig is through my school, Career Services requires us to do a contract," she replied. (Good on them, for promoting professionalism among young performers.) But outside gigs and freelance teaching are informally negotiated, either verbally or by email or even text message—and you can get burned. Everyone does. The danger is not in the random one-off gig where you're less likely to develop a collaborator-mindset so much as in a standing relationship, such as teaching, where you can find yourself trapped in an exploitative, low-paying, time-eating situation.
Here are a few do-as-I-say, not-as-I-do tips for freelancers:



Educate your client. Because they don't share your experience or assumptions, much of your professional process is opaque to them. They may not be trying to exploit you; they just might not know any better. Spell out for them what is possible and what is appropriate.


Don't allow your enthusiasm for the project to override your control of the situation. Don't set up client expectations that you won't be able to meet without feeling resentful and exploited a few months down the road. If a prospective client balks at your reasonable proposal, politely invite them to research the going rate. They may come back, and if not—if their only criterion is to choose the lowest bid—then good riddance.


If their initial expectations are out-of-the-ballpark absurd (like the time my daughter got a request for a string quartet to play for four hours for $100 because "a pianist in New Jersey quoted the same price and will bring his own keyboard"), calmly counter with a reasonable price. If they argue—let them walk.


Don't underbid your work. It's tempting, especially when working for friends or colleagues, or when you know the client is on a tight budget. But when you undercharge for your work, your work is not respected. People value services and objects that they come to through a fair exchange, (or when they over-pay, which explains the popularity of Burberry.)


Never accept a pro bono job (with the possible exception of a White House invitation) only because you're promised exposure, contacts, and the flimsy specter of future paying work. That almost never happens. Remember that proverbial cow who gave away her milk for free.


But do pro bono work anyway. Do it for righteous charitable organizations whose missions you believe in. Altruism is good for the soul and is a fine outlet for those generous impulses you'll be redirecting away from the freelance clients who will now be paying you a fair fee for contract work.


Keep it in perspective. When revising one's collaborator-mindset, it's important not to swing too far in the other direction. My obsession with the quality of my own work and my genuine concern for my clients' satisfaction are what make me a desirable person to hire in the first place. If I insulate myself too much I'll grow obtunded and lose my passion for the work—and then what good will I be?


Image credit: The Graphics Fairy
Comments (2) | Submit Comment | Archive Link
Good news! All the Suzuki Violin School CDs are available now as digital downloads on Amazon.com. But why take the time to search for them all? We've collected links to each album for Suzuki Violin Books 1 - 8.
Get them now! Vol. 1 | Vol. 2 | Vol. 3
Vol. 4 | Vol. 5 | Vol. 6 | Vol. 7 | Vol. 8